Feeling the oil crunch: Saudi Arabia cancels $266bn in projects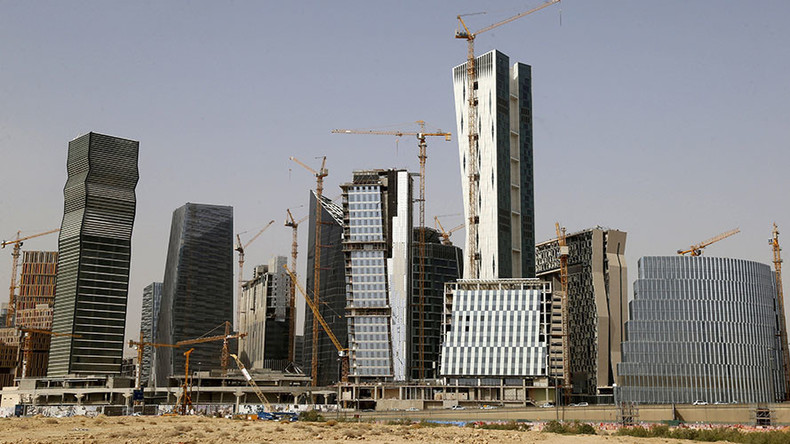 Saudi Arabia's governing economic body called the Council of Economic and Development Affairs (CEDA) has cancelled $266.7 billion in projects, the Saudi Press Agency said, and announced it would be settling much-delayed private-sector payments by year end.
The projects that have been canceled are the ones that are not expected to accelerate the kingdom's growth or improve the living standards for its people.
The cancellations were first considered in September, but at the time, it was noted that only $20 billion in projects would be considered to put on the chopping block.
The size of the delayed payments—mainly due to severe hits to the kingdom's oil revenue—remains undisclosed, but it includes delayed payments to construction firms, medical establishments, and foreign consultants. One analyst, according to Reuters, estimated that the amount still owing just to construction firms was US$21 billion.

More on Oilprice.com: $30 Oil Or Worse If OPEC Fails

The 2016 budget deficit will not be known until late December, when Saudi Arabia announces its 2017 budget plan.
Payment delays in the kingdom are nothing new. Last year in October, Saudi Arabia also experienced a delay in payments to contractors. Companies working on infrastructure projects had, in late 2015, met with payment delays that exceeded six months as the government tried to hang onto its cash as crude prices started to bite.
The measures taken by Saudi Arabia in 2015—tapping into foreign reserves, cutting spending, delaying projects, and selling bonds—seem to be reoccurring after another year of painful prices for the kingdom. And while Saudi Arabia has so far managed to tread financial water throughout the 2015 and 2016 oil price slump, many analysts feel that 2017 brings dimmer prospects to the state's finances, despite all the efforts by OPEC members to stabilize the oil markets.

This article was originally published on Oilprice.com
You can share this story on social media: