Moscow to boost ferry traffic to bypass Poland
Published time: 9 Nov, 2016 10:46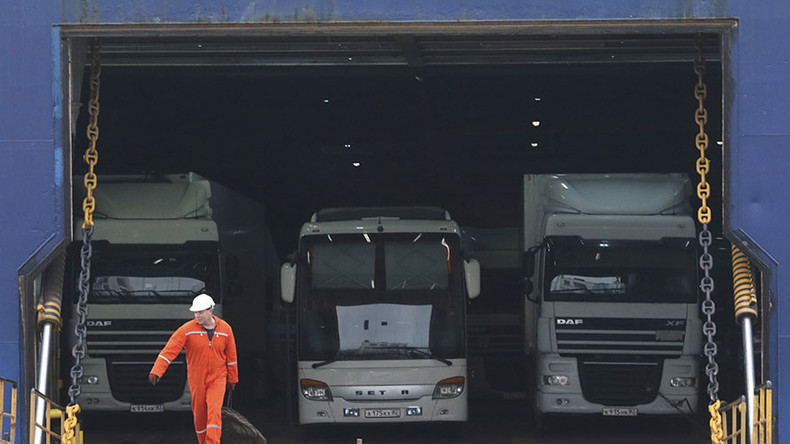 The Russian Transport Ministry is studying ways of increasing freight transportation to Europe with a new ferry service sidestepping Poland.
A proposal has been discussed between Russian Deputy Transport Minister Nikolay Asaul and representatives of the Danish shipping company DFDS, the ministry reports.
The ferry would solve problems caused by restrictions on Russian freight traveling across Poland. Russian carriers are currently forced to obtain Polish transit permits for passing through the country.
"This will let us withdraw from transit traffic through Poland due to the unstable policy on permits changing followed by Polish colleagues that had been preventing Russian carriers from comfortable working," the report reads.
Earlier this year, the Russia and Poland failed to come to an arrangement on new permits for 2016. As a result, Russian and Polish truck drivers were stuck at border crossings for weeks. In April, Moscow and Warsaw managed to come to a deal.
The Copenhagen-based logistics firm will reportedly start a new ferry service from one of the Russia's commercial seaports. DFDS intends to provide enough ferries to meet the demand of Russian carriers working in Europe.
READ MORE: Kiev bans Russian trucks from entering Ukraine

As freight traffic from Russia to Europe is large, the logistical time-saving will be pivotal for further trade between Russia and the European Union, according to the ministry.
Transporting the freight by ferry will have a potential saving in fuel and road tolls.