Russia signs China helicopter deal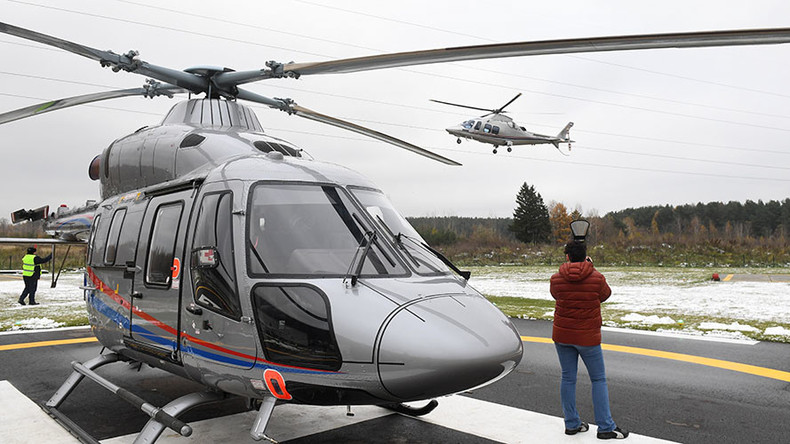 Russian Helicopters has announced plans to sell 18 new helicopters to China, including Mi-171s, Ka-32s and Ansat.
"Chinese Wuhan Rand Aviation Technology Service has ordered two light Ansat medevac helicopters, two Mi-171s and one Ka-32 with an option for another 13 aircraft," Russian Helicopters said on Tuesday after signing a contract with the Chinese buyer at the Airshow China 2016.
The first helicopters will be delivered next year and the rest by the end of 2018.
"At the moment there are more than 300 Russian helicopters of various types in China. We hope to attract interest from Chinese airlines with this first contract for Ansat helicopters," said Alexander Mikheev, the CEO of Russian Helicopters.
The multi-purpose Ansat light helicopter can be used for a wide range of roles, transporting cargo and passengers, for surveillance, search and rescue operations, fire-fighting, and medevac missions.
Kamov Ka-32 helicopters have been used in China for some time to fight fires and rescue operations. They are considered one of the best to deal with complex fire, particularly in the Chinese highlands and modern cities.
China has flown Mi-171 helicopters for disaster relief work, as well as transporting cargoes including medical supplies, and construction materials.
According to Mikheev, Moscow and Beijing are planning to sign a contract to design a heavy-lift helicopter within the next couple of months. They have a basic agreement and are currently working out the timescale and costs, he said.
The new helicopter is designed to lift 15 tons, with a range of 630 kilometers flying at 300 kilometers per hour.
You can share this story on social media: