Oil poised to fall to $40 without OPEC agreement to freeze production – Goldman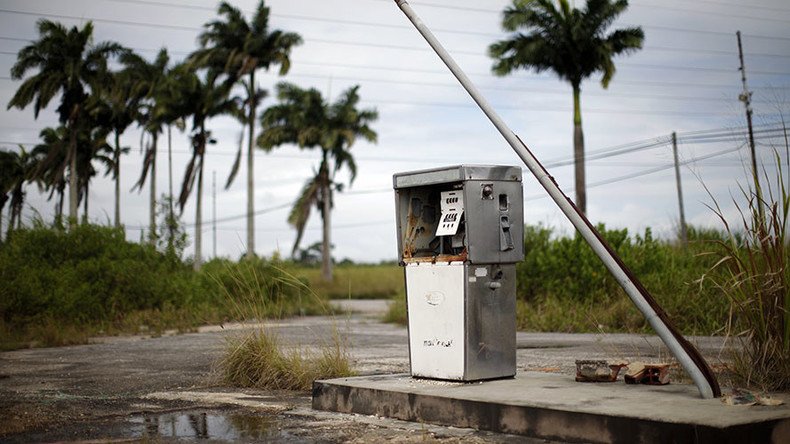 Crude prices will likely return to around $40 per barrel if the Organization of the Petroleum Exporting Countries (OPEC) fails to curb output, says Wall Street bank Goldman Sachs.
"The lack of progress on implementing production quotas and the growing discord between OPEC producers suggests a declining probability of reaching a deal on November 30," Goldman analysts write.
"The lack of an agreement so far has pushed oil prices sharply lower, with weakening oil fundamentals warranting oil prices in the low $40s a barrel in our view if OPEC is unable to deliver a convincing agreement," the bank said.
Helima Croft, global head of commodity strategy at RBC Capital Markets told CNBC that crude could plummet even below $40, adding the agreement is still likely.
"I think they'll get it done, but I think they'll get it done right before November 30," she said.
On Tuesday, oil prices were recovering after a steep decline that has erased nine percent of their value over the last two weeks.
Brent crude was trading half a dollar up at $49.09 per barrel, while US benchmark West Texas Intermediate was up a few cents at $47.
"After such a dramatic price drop... this could be a bit of a technical correction. I'm still bearish on oil in the sense that the OPEC deal won't be realized," said Jonathan Chan, oil analyst at Phillip Futures in Singapore.
At the same time, OPEC approved an agreement on Monday outlining its long-term strategy, seen by specialists as the cartel returning to its role of managing the market.
OPEC is finding it difficult to reach unanimity among its members. Iran, Nigeria, Libya and Iraq are seeking an exemption from production cuts, saying they want to restore production hit by sanctions or conflicts. The Saudi-led cartel wants to cut joint production to a range of 32.5 million to 33 million barrels per day. OPEC's output will likely hit a record high in October, rising to 33.82 million barrels per day.
Non-member oil exporting countries said they will cooperate on a production freeze only when OPEC reaches an agreement.
You can share this story on social media: