Oil prices slide with market less certain about OPEC's production deal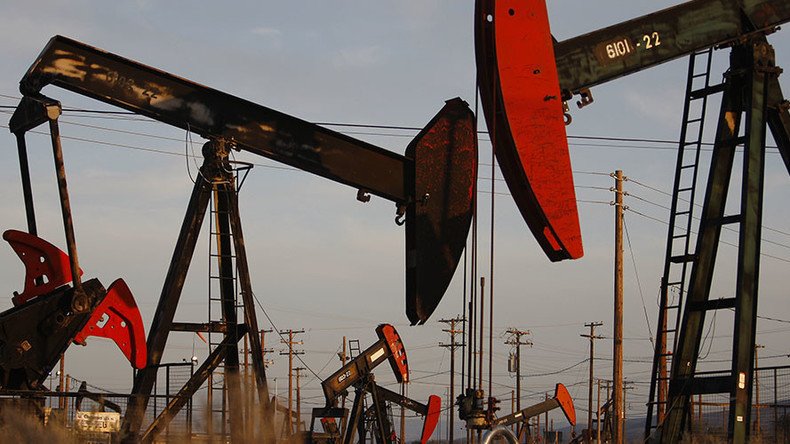 As more members of the Organization of the Petroleum Exporting Countries (OPEC) want an exemption from the agreement to curb crude output, investors are becoming more skeptical about the prospects of a deal.
Oil prices were losing momentum on Monday, with Brent crude trading at $48.81 per barrel, and US West Texas Intermediate down at $47.96. Both benchmarks have lost almost two dollars since last Thursday.
Iraq and Nigeria have joined Iran and Libya, seeking to be excluded from OPEC's informal agreement to reduce output. OPEC wanted to slash the group's production to a range of 32.5 million to 33 million barrels per day.
The deal hasn't been officially signed, and the reluctance of cartel members to participate will likely anger Saudi Arabia and its Gulf allies. While Iran, Nigeria and Libya want to restore the production hit by sanctions or conflicts, Iraq just wants to raise output.

"It might be impossible for OPEC to come to an agreement on making cuts. The best that can realistically be expected is a freeze. Iran, Libya and Nigeria will probably be allowed to raise production to pre-disruption levels," Mark Watkins, investment manager for The Private Client Group of US Bank told Bloomberg.

"Even the official OPEC meeting might not answer all the questions we have. We'll need additional time to evaluate compliance with the agreement and see if it has any actual impact on the market," Tim Evans, an energy analyst at Citi Futures Perspective told the media.
OPEC's failure to agree within the cartel also concerns non-members.
Representatives from oil producers outside the cartel including Azerbaijan, Brazil, Kazakhstan, Mexico, Oman and Russia informally met OPEC officials in Vienna on Saturday. The non-members said they were waiting for OPEC unanimity.

"We have to agree on the real numbers," said Kazakhstan's Vice Minister of Energy Magsum Mirzagaliev.

"It is important that we meet once again with detailed numbers. We agreed that we have to meet in 3-4 weeks with numbers, because every country has its own opinion," he said.
However, the meeting participants said they saw a "positive development" to reaching a formal agreement on November 30.

"There was a lot of talk and nobody managed to agree on anything. That has been pushing the market down," said Jeffrey Halley, senior market analyst at OANDA brokerage in Singapore.
You can share this story on social media: