'China on European shopping tour': German minister warns of Beijing's takeovers of EU companies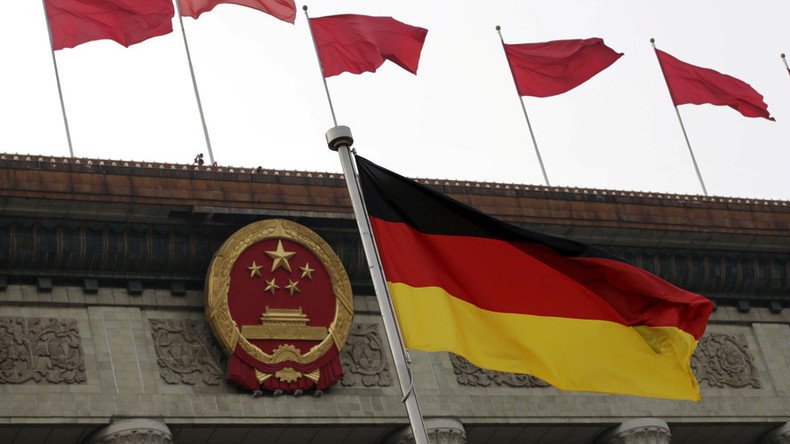 German Economy Minister Sigmar Gabriel has urged the European Union to adopt a tougher approach with China, citing his concerns over Beijing gaining the West's "strategically important key technologies." He warned China's WTO status was at stake.
"China itself is going on a shopping tour here with a long list of interesting companies – with the clear intention of acquiring strategically important key technologies," the German official wrote in a guest column for Die Welt newspaper, as cited by Reuters.
The minister said the EU should review its policies towards the eastern trade partner, having accused Beijing of "foul play." Gabriel claimed China obstructs direct investments into its companies from European partners and applies "discriminatory requirements" to foreign takeovers.
The German government can only block takeovers with potential risks to energy security, defense or financial stability, Reuters reported. The economy minister, who is also the country's vice chancellor and leader of the Social Democratic Party, has curbed some latest takeovers of German technology companies by China.
Yet, so far in 2016, 47 deals worth a total of €10.3 billion ($11.3 billion) have been secured by Chinese investors "shopping" in Germany, according to Thomson Reuters data. The numbers show a steep increase from 2015, when 29 deals worth a combined €263 million were inked.
READ MORE: World trade growth weakest since 2009 financial crisis – WTO
The trend has so disturbed the German official that he has warned Beijing might not gain important World Trade Organization (WTO) "market economy status." China expects to be granted the status after its 15 years of WTO membership this year, but the German politician said in an interview with national media it "has to act accordingly."
You can share this story on social media: