EU-Canada trade deal in shambles with Belgium's arbitration revision demand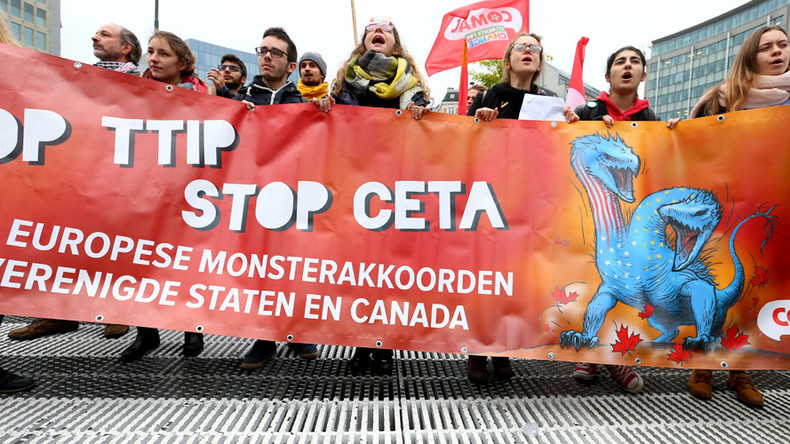 The crumbling free trade deal between the European Union and Canada may hit another roadblock, even though Brussels managed to find a way out of an impasse with its regions.
Read more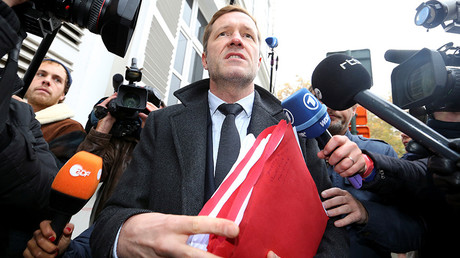 The Belgian government admitted on Friday that the Comprehensive Economic and Trade Agreement (CETA) will only be applied provisionally and will face a challenge to its legality under EU law.
The EU will scrutinize the compromise offered by Brussels to its Wallonia region in order to broker the deal.
In return for Wallonia's support, ministers in Brussels agreed to refer the most controversial aspect of the deal to the European Court of Justice (ECJ) for a ruling. It involves the secret arbitration procedure to solve disputes between corporations and governments.
Without this revision, the Belgian government reportedly will not sign CETA which needs the support of all 28 EU countries to be ratified.
"Belgium will request an opinion from the European Court of Justice on the compatibility of the ISDS (the Investor-state dispute settlement) with the European Treaties," the county's government said as quoted by the UK Daily Express.
The ISDS allowing foreign businesses to sue elected governments for policies that affect their profits, would be ruled incompatible with EU treaties.
READ MORE: Wallonia not against trade, but secret arbitration must go – Magnette

The critics of the free trade deal say the secretive arbitration system undermines democracy by letting multinational corporations dictate state policy.
The ECJ has been used by companies to sue governments for banning advertising on cigarette packets, introducing green taxes to cut pollution or raising the minimum wage.
The Belgian government said the country's other regions gave no promises that they would vote in favor of the current version of CETA.
The statement from the regions said: "Unless otherwise decided by their respective parliaments, the Walloon Region, the French Community, the German Community, the French Community Commission and the Brussels-Capital Region do not intend to ratify CETA on the basis of the dispute settlement system between investors and parties provided for in chapter eight of the [the deal], as it is the day of the signing of the [the deal]."