Russia needs EU guarantees to extend Turkish Stream to Europe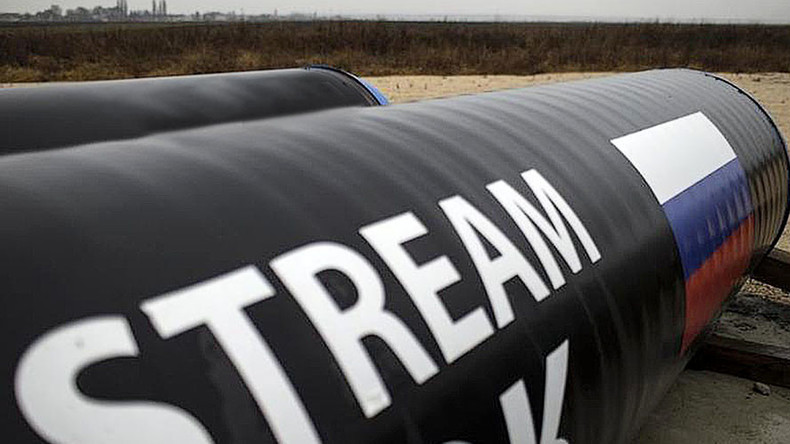 Moscow has become more wary about doing gas deals with Brussels after the EU blocked Russia's South Stream pipeline, according to Russian Foreign Minister Sergey Lavrov.
"After the failure of South Stream, we will be ready to extend Turkish Stream to the territory of the European Union only after we received an unambiguous formal paper that guarantees the implementation of this project," Lavrov said on Tuesday, speaking to European businessmen in Moscow.
Lavrov stressed that, according to experts, "in the foreseeable future it will be very difficult for EU countries to live without Russian energy resources."
An agreement to build the Turkish Stream pipeline was reached in December 2014. It was assumed the pipeline would replace South Stream that had been blocked by the EU.


However, after the Turkish air force shot down a Russian jet last year, the project was suspended.
Talks resumed after Ankara apologized to Moscow for the incident. In August, Russian President Vladimir Putin met Turkish counterpart Recep Tayyip Erdogan. The Turkish president said his country is interested in resuming talks on constructing the pipeline, including gas deliveries to Europe once it is in Turkey.
In October, Russia and Turkey signed the deal on the pipeline that can handle up to 32 billion cubic meters of gas per year. Gazprom CEO Aleksey Miller said he expects the project will be completed by 2019.
"For Turkey, this means another natural gas pipeline that will promote the country as a global energy hub. For Russia, the project is important because it will bypass the territory of Ukraine as a transit country, which has repeatedly proven itself as unreliable partner," said economist Anna Glazova in an interview with Izvestia daily.
You can share this story on social media: