Poor weather takes toll on world wine production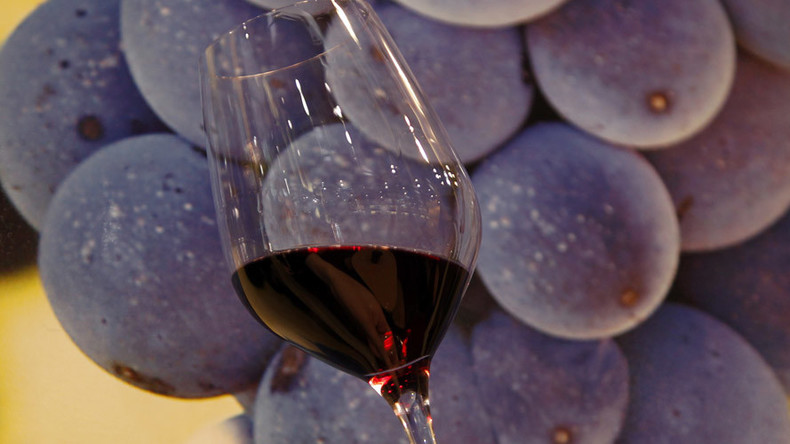 This year's global wine production is expected to be the lowest in nearly two decades. Drought, floods, frost and hail have sharply reduced crops across France and South America, according to preliminary estimates by the Organization of Vine and Wine (OIV).
Output in 2016 is expected to be down by five percent from last year to 259.5 million hectoliters (25,950 million liters). The figure represents one of the lowest volumes since 2000, the Paris-based organization reports.
French vineyards will see a 12 percent drop in production because of frost and hailstorms in the spring, followed by a drought in the summer.
The OIV expects Chile's output to decrease by 21 percent to 10.1 million hectoliters (mhl) with Argentina's volumes to drop 35 percent to 8.8 mhl.
Brazil's wineries will be down by half to 1.4 mhl. South Africa is also expected to see a sharp decline in output, losing 19 percent to 9.1 mhl.
A hectoliter makes up 100 liters and represents the equivalent of over 133 standard 0.75 liter wine bottles.
A sharp plunge in French output will allow Italy to retain the position of the world's largest wine producer with an expected 48.8 mhl, though this would be slightly below an estimated 50.0 mhl last year, according to the OIV experts.
The quality of European harvests "was good across the board," according to the wine division of EU farm federation Copa & Cogeca, as quoted by AP.
At the same time, the US, Australia, New Zealand and Spain are projected to see higher production.
Spain will edge up one percent to 37.8 mhl, maintaining its position as the third-largest wine manufacturer, followed by the US wine making that will grow two percent to 22.5 mhl.
Australia is expected to produce 12.5 mhl, five percent more than a year ago, while New Zealand's production is projected to be 34 percent higher at 3.1 mhl.