DiCaprio to cooperate with Feds in money laundering probe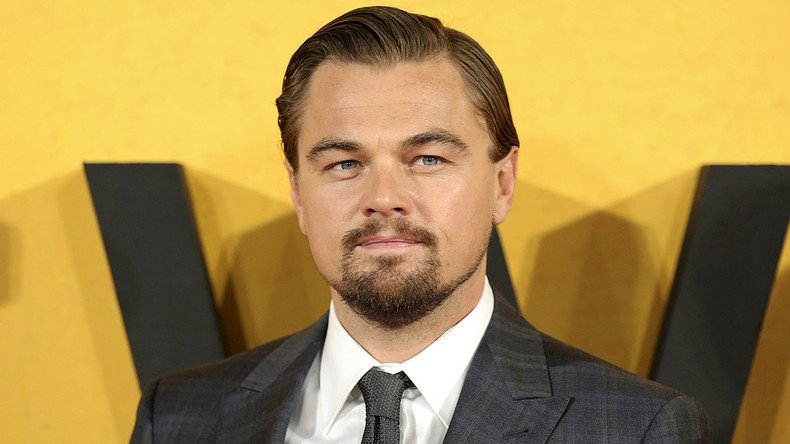 Leonardo DiCaprio will work with the US Department of Justice (DOJ) in a corruption investigation into Malaysia's sovereign wealth fund 1MDB.
The Hollywood actor's charity foundation and movie The Wolf of Wall Street allegedly received money stolen from the fund.
The actor is ready to give back all the money if the investigation reveals it came from people or organizations involved in corrupt practices, according to DiCaprio's representative.
"Mr. DiCaprio is seeking to determine whether he or his charitable foundation (Leonardo DiCaprio Foundation, LDF) had received any gifts or charitable donations directly or indirectly related to these parties, and if so, to return those gifts or donations as soon as possible," the actor's spokesman said as quoted by WSJ.com.
Starting from July, when US authorities raised the allegations, DiCaprio has been entirely supportive of all efforts to assure that justice is done in the matter, according to the spokesman.
"Mr. DiCaprio is grateful for the lead and instruction of the government on how to accomplish this," he stressed.
In July, Hollywood production company Red Granite Pictures was charged with using $100 million allegedly diverted from the 1MDB fund to finance Martin Scorsese's 2013 movie The Wolf of Wall Street, in which DiCaprio starred.
Later, the DOJ launched an investigation into an alleged link of the actor's foundation to fraudulent operations by the Malaysian fund. Over $3 billion has allegedly been diverted from 1MDB by one of the fund's creators Malaysian financier Jho Low.
The Oscar-winning actor has been embroiled in the 1MDB issue because of his association with Jho Low and others connected to the film. It includes Riza Aziz, co-founder of Red Granite Pictures and stepson of Malaysian Prime Minister Najib Razak.
Last week, Switzerland's Bruno Manser Fund called on DiCaprio to step down from the position as a United Nations "Messenger of Peace for Climate Change" amid possible ties to the alleged fraud.
The US Justice Department is looking to seize $1 billion in what it charges to be misappropriated funds. The total sum allegedly diverted by the fund comes to more than $3.5 billion.
You can share this story on social media: