Saudi Arabia prepares for bond sale to ease financial squeeze from cheap crude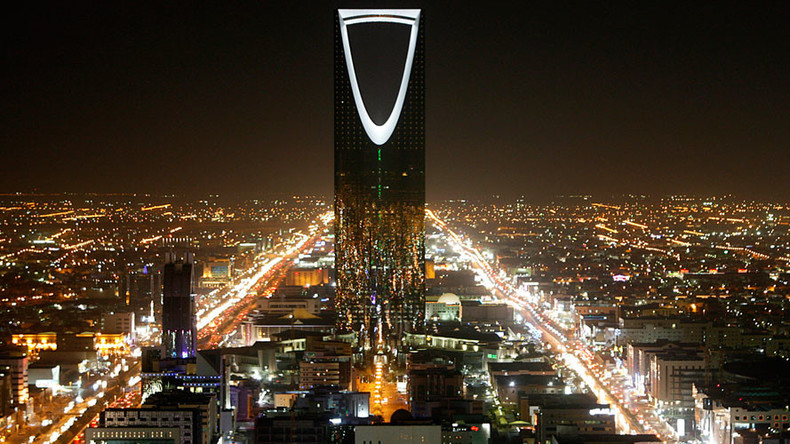 The Kingdom of Saudi Arabia is due to begin its first international bond sale on Wednesday to redress the country's $87 billion budget deficit following the downturn in oil prices.
Unable to sell large amounts of debt domestically, Riyadh is reportedly looking to raise up to $15 billion from international investors. It is the largest issue of international debt since Argentina's $16.5 billion bond sale earlier this year.
"They'll come to market and they will come in a big way. They need to fill a big funding gap and there's a limit to how much they can raise domestically," said Hani Ibrahim, head of debt capital markets at Qatari investment bank QInvest, as quoted by Reuters.
READ MORE: Riyadh to tap global bond markets to balance budget

Experts expect a high demand for the Saudi dollar-denominated obligations following the strong buying of other emerging market debt such as Qatar, Mexico and Argentina.
Investors reportedly expect Saudi bonds to be issued with a yield anywhere between 160 and 200 basis points over equivalent US government benchmarks and split into five, ten and 30-year maturities.
Riyadh's first international bond sale is part of the kingdom's plan to plug the growing budget deficit following the sharp drop in crude prices from $115 to $50 per barrel.
To deal with the growing deficit, the kingdom had to burn through reserves and introduce austerity measures. They include cuts in subsidies and government spending, and the introduction of new levies.
According to S&P, the six economies that make up the Gulf Cooperation Council, which includes Saudi Arabia, will need to borrow a combined $560 billion over the next four years to plug budget holes.
READ MORE: Saudi firms face rising borrowing costs as key rate triples

As part of a broader strategy, Riyadh aims to diversify the economy by reducing its reliance on oil. The kingdom wants to raise its share of non-oil exports in non-oil GDP from 16 percent to 50 percent by 2030.
Under a plan called 'Saudi Vision 2030', the government announced partial privatization and reform of the state oil company Saudi Aramco. A public offering of the world's most valuable company could make it the largest IPO ever.
The government also plans to create a $2 trillion Public Investment Fund to direct money from the country's oil and gas operations into other sectors.
You can share this story on social media: