Global stocks down on strong dollar & weak Chinese data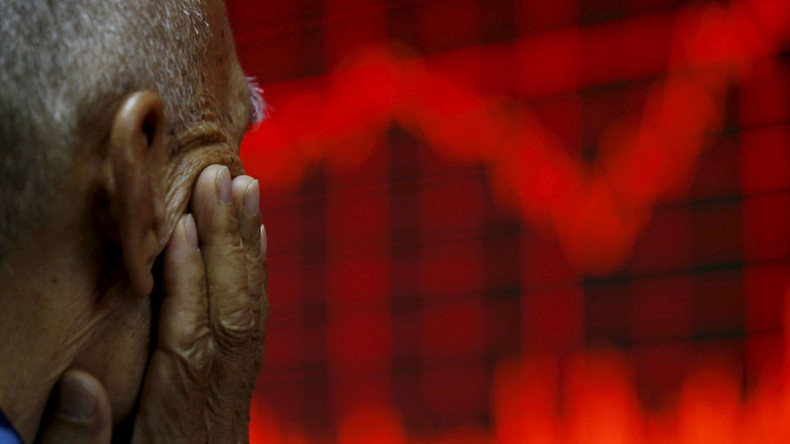 World stock markets fell to their lowest in a month as sharply declining Chinese exports triggered worries over the state of the world's second-largest economy.
Read more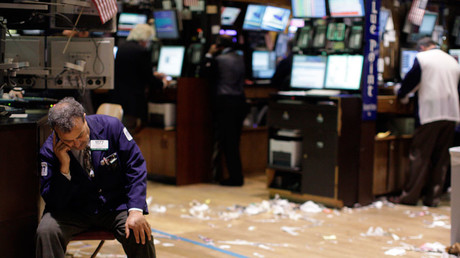 Concerns over a possible rise in US interest rates, the results of the presidential election, the Italian and German banking crisis, as well as Britain's divorce with the European Union have been squeezing riskier assets.
Asian markets saw falls overnight as reports from China revealed imports in dollar terms contracted and exports declined by ten percent.
READ MORE: Sterling plunges to its lowest level in 168 years

European indices struggled as well, with Britain's FTSE, Germany's DAX and France's CAC trading over one percent lower.
Major stock indexes in the US were down around one percent in early Thursday trading.
"We have got a stronger dollar and that is the market now pricing in the likelihood of a December US Fed rate hike," said Rabobank currency strategist Jane Foley as quoted by Reuters. The analyst also cites the weakness of Chinese exports that do not boost the weak yuan.
Uncertainty over the Fed's decision has boosted the dollar to a two and a half month high against the yen and dragged ten-year yields on US public debt down five basis points to 1.74 percent.
The British pound fell to 1.2150 to the dollar, extending a slump of 17 percent against the greenback since the June 23 vote to leave the European Union.
The euro dropped under $1.10 to the dollar for the first time in almost three months following the reports that the ECB might resume its €1.5 trillion stimulus program.
MSCI's broadest index of Asia-Pacific stocks outside Japan slid to its lowest since September 19 after Hong Kong shares dropped 1.2 percent and Japanese shares fell 0.4 percent due to a stronger yen.
Fractional reserve banking is the problem & Creating money... Italian 'zombie' banks put EU financial system at risk https://t.co/9o3qXTj3uA

— Marc N Watson (@marcnwatson) July 7, 2016
"The China data has exacerbated the broad cautious mood and we should see more gains for the yen and other safe-haven assets," said a currency trader at an Asian bank in Hong Kong as quoted by Reuters.
Crude prices steadied after a percent drop overnight when OPEC members reported production hit an eight-year high in September, offering little hope of keeping to a promise to restrict output.