Rosneft boss says no to output freeze or cut
Published time: 11 Oct, 2016 10:10
Edited time: 11 Oct, 2016 11:36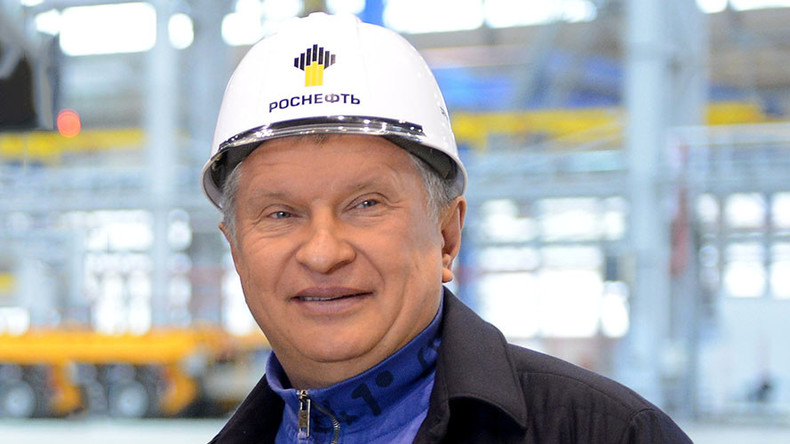 The man in charge of Russia's largest oil company Rosneft is skeptical about a global crude production freeze or cut, despite President Putin's pledge to cooperate with OPEC.
"Why should we do it?" said Rosneft CEO Igor Sechin to Reuters, when asked whether his company, which accounts for 40 percent of Russian oil production, plans to take part in the proposed OPEC output cap. Sechin is known for his hostility toward OPEC, and repeatedly says the cartel no longer controls the global oil market.
He also doubts OPEC members such as Iran, Saudi Arabia and Venezuela would even cut production, as oil above $50 per barrel will make US shale projects profitable again.
According to Sechin, in 2016 Rosneft will "significantly" increase oil production compared to last year. Last month, Russia pumped a record volume of oil of more than 11.2 million barrels per day.
Oil prices surged on Monday to year highs after Russian President Vladimir Putin said Moscow is ready to support a freeze or even a cut in crude production.
Presidential spokesman Dmitry Peskov said Sechin isn't contradicting President Putin's position, adding that Reuters chose just a fragment of a longer response the CEO gave.
"The official position was voiced by President Vladimir Putin, and it is a wish to freeze or reduce oil production," Peskov said.
Prices backtracked slightly on Tuesday, with the US crude benchmark West Texas Intermediate down 16 cents at $51 per barrel. Brent crude was losing 20 cents, trading at nearly $53 per barrel.
Goldman Sachs wrote to clients on Tuesday saying that even if major oil producers agree on joint action, the market is unlikely to rebalance next year.
"Higher production from Libya, Nigeria and Iraq are reducing the odds of such a deal rebalancing the oil market in 2017," the bank said. Goldman also agreed with Sechin that a rise in prices will allow US oil companies to boost production.
The global crude glut is estimated at 1.0 million to 1.5 million barrels per day (bpd). On September 28, OPEC agreed to curb production by 700,000 bpd. The formal agreement is expected to be signed during the official OPEC meeting on November 30.