Russian oil giant Rosneft to buy smaller rival Bashneft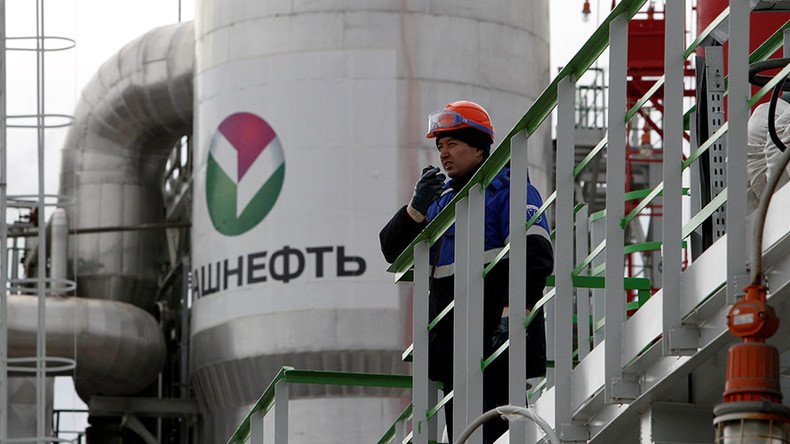 Russia's largest oil company Rosneft has acquired the state-owned stake of another major oil producer Bashneft for 329.6 billion rubles (about $5.3 billion). The deal is expected to be closed by October 14.
The deal was approved by Russian Prime Minister Dmitry Medvedev on Monday.
"Today I have signed a decree allowing the sale of 50.755 percent of the shares in the Bashneft oil company to the public joint-stock company Rosneft for a price of 329.69 billion rubles," said Medvedev.
British energy giant BP owns 19.75 percent of Rosneft, and CEO Bob Dudley said it doesn't oppose the deal. Dudley said BP would not take part in any future privatization of Rosneft, saying the company is happy with its current stake.
In September, Russian President Vladimir Putin described a Rosneft takeover of Bashneft as not the best option, but added that the biggest bid would win, since the sale is needed to reduce the country's budget deficit.
"Probably it's not the best option when one company under state control acquires another purely state company. That's one position. In the end, the important thing for the budget is who gives the most money. In this sense we can't discriminate against market participants, not a single one of them," Putin said in an interview with Bloomberg.
The Kremlin is looking to raise money to tackle Russia's biggest budget deficit since 2010. The initial goal was to reduce it to three percent of GDP, but different agencies estimate the deficit could hit 3.6-3.9 percent this year, slowly reducing to 3.1 percent next year and 2.2 percent in 2018.
Russia's Bashneft inherited the oil related assets of the Soviet Union in the Russian republic of Bashkortostan. It is one of the largest crude producers in the country, with more than 180 oil fields producing 19 million tons of oil per year.
Rosneft is Russia's biggest oil company with the majority ownership held by the Russian government. In March 2013, Rosneft became the world's largest publicly traded oil company, after buying TNK-BP. The company's largest shareholder is state-owned oil transportation agency Rosneftegaz that has a 69.5 percent stake. Another 19.75 percent is owned by BP, with the rest made available on the open market.
You can share this story on social media: