Russia may sell 19.5% stake in Rosneft to India and China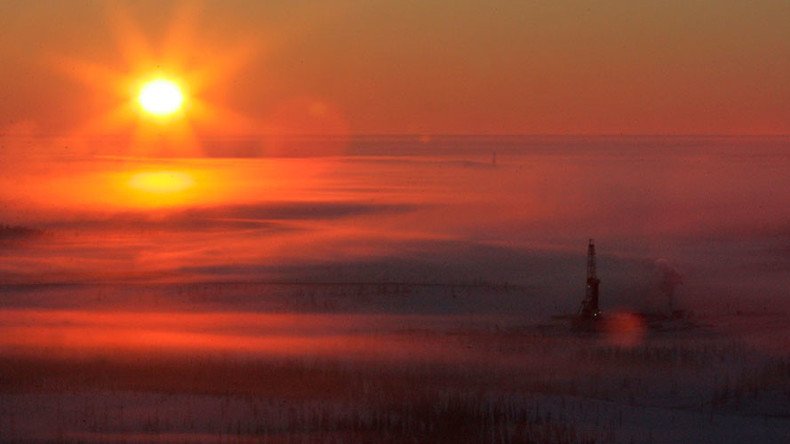 The Russian government is considering selling a 19.5 percent of its shares in oil major Rosneft to China and India, Bloomberg reported Monday, citing unnamed sources.
The deal could reportedly be worth $11 billion and set a privatization record for Russia. British energy major BP acquired a 19.75 percent stake in Rosneft in 2013.
People familiar with the matter told Bloomberg that Moscow would prefer a joint deal with the two nations. China and India have both publicly expressed interest in Rosneft but neither confirmed whether a joint deal was being considered.
However, on Friday during the St. Petersburg International Economic Forum, Indian Oil Minister Dharmendra Pradhan told the media that a deal was possible.
READ MORE: India to get almost 50% stake in Rosneft's Siberian oil project
"We are not rivals," he said, adding that India's Oil and Natural Gas Corporation (ONGC) and China National Petroleum Corporation (CNPC) already have joint projects and more "would be nice."
Last week, a consortium of Indian companies, including ONGC, signed an agreement to buy a 23.9 percent stake in Vankor oil field from Rosneft for about $2.1 billion. The oil field in East Siberia is Russia's second largest by production, with estimated reserves of 520 million metric tons of oil.
The potential purchase comes as the world's fourth biggest oil consumer, India, is seeking to buy assets abroad to ensure energy security amid crude oil price volatility.
Rosneft has significantly increased energy cooperation with Chinese companies. Two years ago Rosneft and CNPC signed a 25-year oil deal worth $270 billion, under which the Russian oil major is expected to supply 360.3 million tons of crude to China.
According to Rosneft CEO Igor Sechin, energy deals between Russia and China will be worth more than $500 billion over the next 20 years.
You can share this story on social media: