Russia's oil & gas age coming to end, warns Sberbank CEO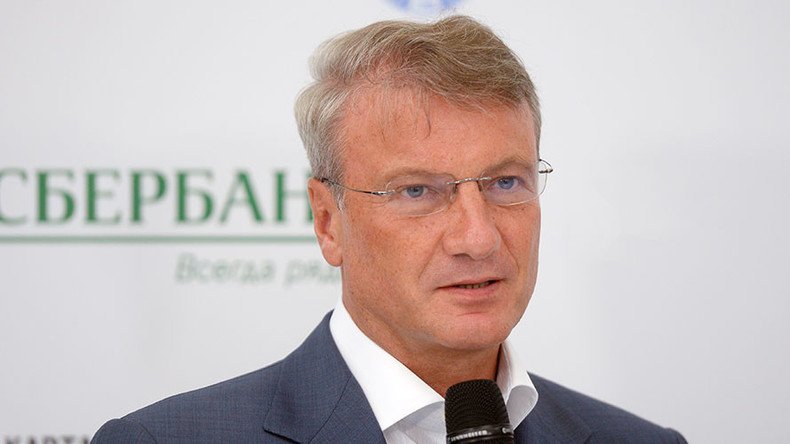 Oil and gas resources in Russia may run out by 2030 and the country doesn't have much time to diversify its economy to minimize reliance on energy income, Sberbank CEO Herman Gref said on a popular TV show.
"When will we run out of this mono-product? I think it's about 2028-2030, when we won't see a repetition of oil super cycle due to the all the perception and trends we currently see," said Gref, adding that he could be wrong.
The head of the country's biggest bank stressed that by macroeconomic standards there is not much time to transform Russia's resource-based economy. If nothing changes the country might face either revolutionary shock or a civil war, or become dependent on other countries, warned Gref.
"These are three classical ways out of such a situation," he said.
At the same time changes are met with strong resistance. "Just imagine what it means to reshape the business of a mineral company? There are so many analysts saying over and over again – that's ok, the end was projected so many times, but you are still alive," Gref said.
Experts say developing a new power economy based on renewable energy leads to increased competition in the market for energy products. In particular, the prospect of exporting energy to Europe may be considerably reduced, while increasing supplies to Asia takes major investments to develop the transport infrastructure.
According to Russia's Energy Ministry, by 2030-2035 global power energy will remain predominantly hydrocarbon-based. By that time energy production in Russia will be slightly lower than current levels, but oil and gas exports will still be the main source of state revenue. Russia has enough oil and gas deposits for at least 40 years, said Deputy Energy Minister Kirill Molodtsov on the sidelines of the St. Petersburg International Gas Forum.
However, the economists stress that oil and gas sectors will not be drivers of the economy as it was in mid-2000s.
You can share this story on social media: