Russia limits state purchase of foreign electronic devices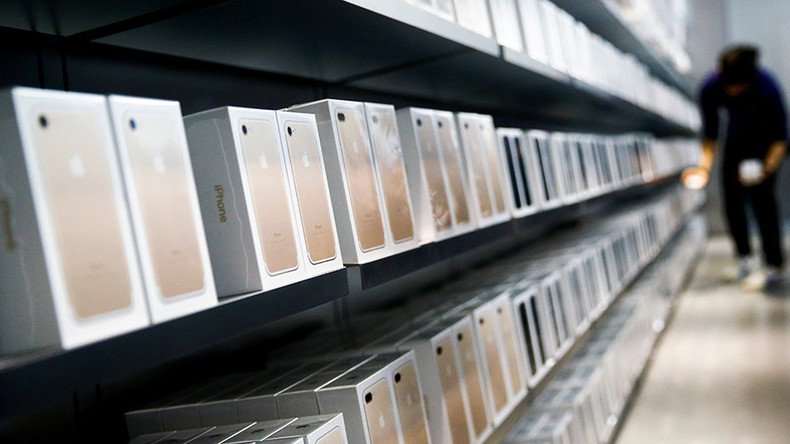 The Kremlin has issued a by-law that limits state-run enterprises from buying foreign-made electronic devices. The list includes cellular phones, laptops and tablet computers, cash registers and ATMs.
Government-backed companies will also be limited in buying LEDs, keyboards, monitors, TV, scanners and printers, TV cameras and camcorders, e-books, speakers and many other devices in the 100 point list.
The restriction will be applied only when there are two Russian or Eurasian Economic Union (EEU) producers in the bidding. The EEU is a trade bloc established in 2015 on the basis of the Customs Union of Russia, Kazakhstan and Belarus. It currently has five members: Russia, Armenia, Belarus, Kazakhstan, Kyrgyzstan, while Tajikistan is a prospective member. If there are two Russian/EEU participants in the bidding, a request to buy foreign products should be turned down.
An electronic device can be recognized as Russian, if it is produced as part of a contract between the producer and Russia or if the production is localized in the country.
The same rules were previously applied to software. Starting from the second half of the year, all state-backed companies must switch to locally produced software. If public authorities want to buy foreign software, they must first consult with a special registry and make sure that there are no similar Russian products. If there are Russian alternatives, authorities will have to explain why Russian software doesn't suit their needs. There are also import restrictions in the defense industry, mechanical engineering, medical devices and other areas.
In a report, the Russian Federal Anti-Monopoly Service criticized the government's decision to limit imports, saying it leads to higher prices without improving the quality of products. According to the competition regulator, import substitution should be reduced to defense, pharmaceuticals and food.
You can share this story on social media: