Russia's Mir credit card to go European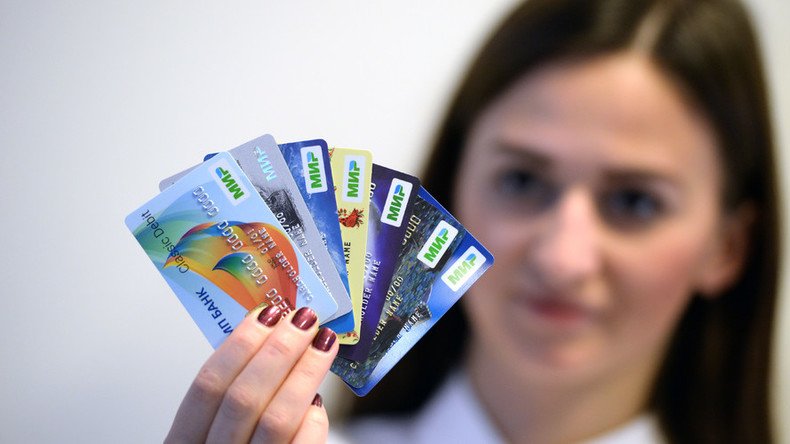 The new Mir charge cards, which are part of Russia's national payment system (NSPK), could soon be used across Europe, the head of NSPK Vladimir Komlev said in an interview with Russian newspaper Izvestia.
According to Komlev, the international acceptance of Mir shows the system's maturity, and agreements have been signed with MasterCard, JCB, AmEX and the Union Pay payment systems.
"We are in talks with Visa. World payment systems already view us as an interesting partner because NSPK has managed to ensure a wide network for a functioning national card in the short period of a year," Komlev said.
Russia will be able to promote its produce and brands through co-badged international systems, according to the head of NSPK. Mir cards will soon be accepted by online payment platform Alipay, and there are plans to connect to eBay, he added.
"Three major West European processors (including from France and Germany), have expressed an interest to collaborating with NSPK. They have approached us themselves. European retailers want to motivate Russians via the Russian payment system," said Komlev.
READ MORE: Russia to issue 30mn national payment cards in 2016 – CBR head
The Mir payment system was introduced last year after clients of several Russian banks (SMP Bank, InvestCapitalBank, Russia Bank and Sobinbank) were unable to use Visa and MasterCard due to US sanctions. Customers found the bank issued credit cards linked to the Visa and MasterCard systems no longer worked.
Last week, Russia's biggest bank Sberbank began servicing Mir cards at cash machines, retail and service points as part of its integration into the Mir national payment system. The bank said there are more than 80,000 terminals that accept Mir cards at retail and service points, and that it plans to provide 100 percent acceptance of the cards within its payment infrastructure by early 2017.
According to the Bank of Russia, 30 million Mir cards are planned to be issued this year.
You can share this story on social media: