German businesses consider investment in Crimea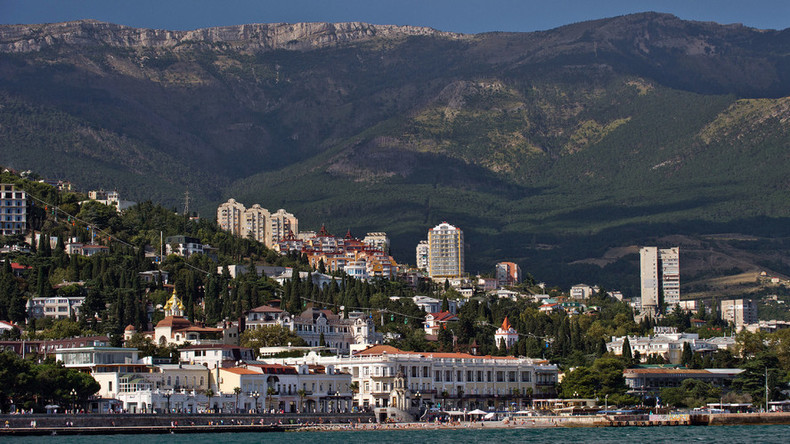 Businessmen from Germany are ready to propose projects worth €250 million for Russia's Crimea and Sevastopol, according to Bernhard Miller, a member of the visiting German delegation to the peninsula.
"We are considering investing in the entire Crimean peninsula; first of all we are interested in recycling waste, secondly - in the activities related to hotels and tourism. We're talking about €250 million, but that's just to start with," he told reporters in Sevastopol.
Miller said regional authorities have expressed their willingness to cooperate but it's too early to talk about specific projects and the timing.
READ MORE: Italian companies looking to do business in Crimea despite sanctions
According to him, there are many businesses in Germany ready to invest in the Crimean economy despite sanctions. It's the second time a German delegation has visited the Crimea, Miller said, adding the first visit to the peninsula resulted in the establishment of the German-Russian Society for cultural and industrial relations. At present, the organization has about 80 participants.
"We want to bring the truth to the public about what is really going on in Crimea, that here everything is quiet," said Miller.
The region has become particularly attractive to investors since the introduction of the Crimean tax-free economic zone in March 2014.
In July, businessmen from Saudi Arabia expressed an interest in investing in the region, particularly in areas such as tourism, agriculture and the production of building materials.
French and Italian wine producers are ready to develop grape growing and winemaking in Crimea.
The media has also reported that Turkish and Chinese businesses plan large investments in the region. Turkish businesses are considering investing over $12 billion and have already signed a deal to construct a five-star hotel in Simferopol.