US Fed acknowledges worries over stock market bubble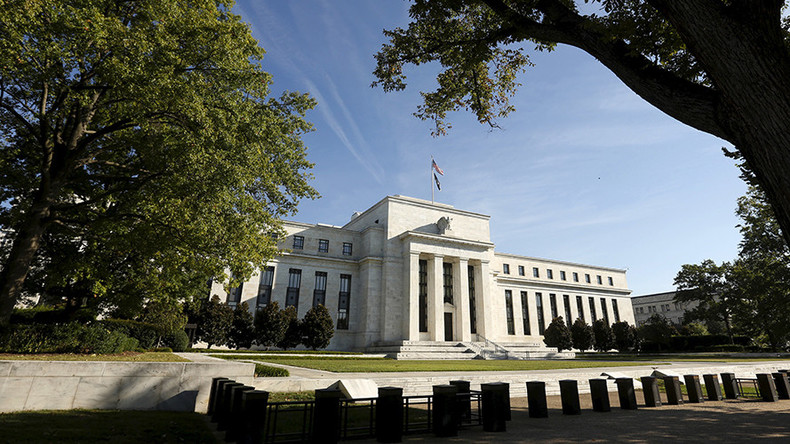 The US Federal Reserve is concerned about a new "bubble" on the market, similar to the one that caused the financial crisis of 2008, said Fed Chair Janet Yellen.
"Of course we are worried that bubbles will form in the economy, and we routinely monitor asset valuations, while nobody can know for sure what type of valuation represents a bubble," said Yellen at the news conference after the meeting of the regulator.
However, the Fed decided against raising interest rates despite the concern, holding the rate between 0.25 percent and 0.5 percent. Three officials voted against the decision – the biggest dissent since December 2014.
"We're generally pleased with the progress of the economy, and the decision not to raise rates today and to wait for some further evidence is largely based on the judgment that we're not seeing evidence that the economy is overheating," said Yellen.
The Fed's decision does not reflect a lack of confidence in the economy, according to Yellen.
"Conditions in the labor market have strengthened and we expect that to continue, and while inflation remains low we expect it to rise to our two percent objective over time," she said, stressing that the majority saw economic progress, but it was not a strong enough case to hike.
However, Yellen made it clear that a rate hike would happen before the end of the year. The Federal Open Market Committee is scheduled to meet twice more in 2016, just before the Presidential election in November, and for a final conference of the year in December.
Shortly after the decision was announced, gold futures climbed 0.5 percent to $1,338.40 per ounce. Silver futures for December delivery were up 0.69 percent to $19.91 per ounce. The dollar index, which measures the greenback against a basket of six major currencies, fell 0.3 percent to 95.393.
You can share this story on social media: