France remains Russia's top foreign investor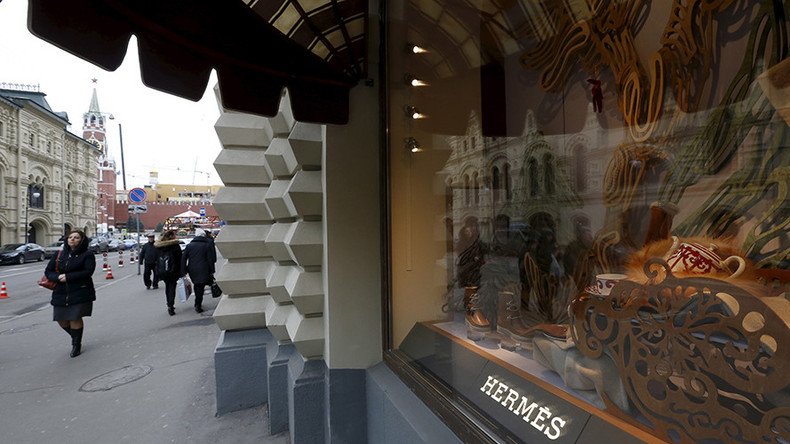 For the third consecutive year France is the leading foreign investor in the Russian economy, according to the Director General of the Franco-Russian Chamber of Commerce and Industry (CCIFR) Pavel Shinsky.
The chamber says in the first three months of this year France invested twice as much as Germany, and even the economic sanctions haven't scared off French companies.
"In the first quarter of this year France invested $797 million in the Russian economy while Germany $350 million, and the US $130 million," Shinsky said at the International Business Summit in Russia's Nizhny Novgorod.
READ MORE: French farmers protest at prices driven down by Russia sanctions
France has long been a major foreign employer in Russia, primarily due to such companies as Auchan, and French banks. It provides more than 130,000 jobs from Kaliningrad to Vladivostok, said Shinsky.
"No single French company, and there are about 6,000 of them operating in Russia at the moment, has left the country since the beginning of the sanctions," he said, adding it is "necessary to improve the business climate and make it easier for businesses to operate."
CCIFR data showed that last year French companies invested more than $1 billion in Russia.
French officials and businesses have repeatedly called for the lifting of anti-Russia sanctions imposed by the EU in 2014 because of the dispute over Crimea and eastern Ukraine.
READ MORE: French Assembly adopts resolution calling to end anti-Russian sanctions imposed by EU
Western sanctions against Russia are causing problems for French companies which are losing market share, said Michelle Assouline from the Movement of the Enterprises of France (MEDEF).
France's Foreign Minister Jean-Marc Ayrault said sanctions against Russia should be lifted as soon as possible.
The EU sanctions include restrictions on lending to major Russian state-owned banks, as well as defense and oil companies. Brussels also imposed restrictions on the supply of weapons and military equipment to Russia, as well as military technology, dual-use technology, hi-tech equipment and technology for oil production.
In response, Moscow imposed an embargo on agricultural produce, food and raw materials from countries that joined the anti-Russian move. Since then French farmers have repeatedly taken to the streets to protest low prices on agricultural produce ruining their businesses. Prices were driven down by the loss of the Russian market as a result of the sanctions.
You can share this story on social media: