Paris wants Moscow to lift embargo on French produce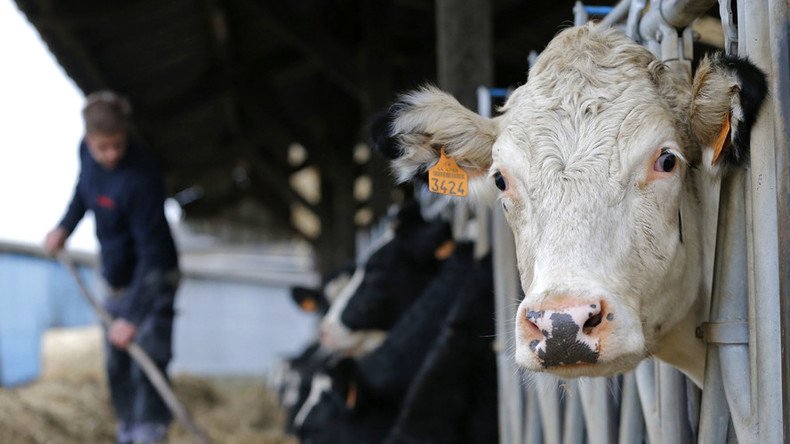 French Prime Minister Manuel Valls will meet his Russian counterpart Dmitry Medvedev on Saturday to discuss the prospects of lifting the ban on French food imports, says Agriculture Minister Stephane Le Foll.
Le Foll and Valls held a meeting with major French retailers - Auchan, Carrefour, Groupe Casino, Cora, Intermarche, Lidl and Systeme U on Monday. They discussed ways the big retailers could support French farmers.
In 2014, France accounted for about 20 percent of the EU's crop output and 15.5 percent of livestock production.
The former prime minister of France Francois Fillon has described anti-Russian sanctions as a mistake and called for their removal as soon as possible.
"The anti-Russian economic sanctions should be lifted in the shortest possible time. It was a silly step. The sanctions have had no impact in the sphere of international politics but only worsened relations with Russia," Fillon told the France 5 TV channel.
READ MORE: European farmers say Russian import ban may sting, EU says 'Ukraine is top priority'
Moscow banned food products from countries that imposed sanctions against Russia in August 2014. They include meat, sausages, fish and seafood, vegetables, fruit and dairy products. Last June, Russia extended the embargo by a year in response to the EU extension of sanctions against Moscow.
You can share this story on social media: