China to create world's No.2 steelmaker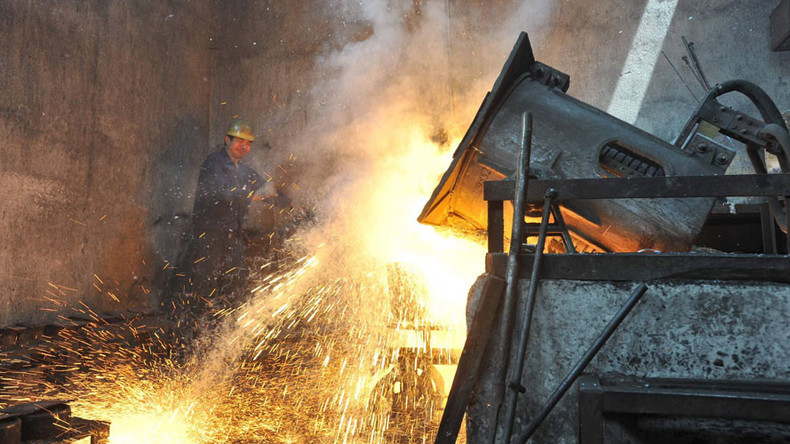 Two of China's largest steel manufacturers have announced merger plans that will create the world's second-largest producer. The move is expected to improve efficiency in a sector currently struggling with oversupply.
Read more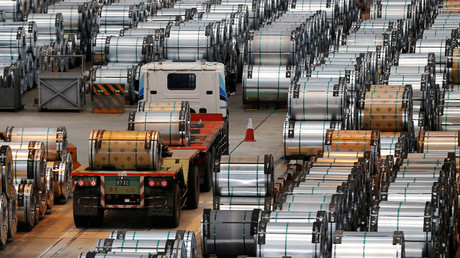 The listed arms of Baosteel Group said it would perform a scrip issue to acquire the listed arm of Wuhan Iron and Steel Group. The two companies will reportedly make over 60 million tons of steel a year.
The merger, first announced in June, is a part of an ambitious move by the country's authorities to consolidate the huge steel industry which is plagued by excess capacity. The deal is still to be approved by Beijing.
"This is part of the government's efforts to push through supply-side reform, and will have a model effect for the new round of mergers and acquisitions," said Hu Yanping, an analyst with industry website custeel.com. as quoted by Reuters.
According to experts, Baosteel, China's second-largest producer by volume is going to face a challenging task while integrating the loss-making Wuhan.
"Baosteel is a profitable company and Wuhan is heavily indebted and just needs someone to save it," said Richard Lu, an analyst at CRU consultancy in Beijing.
The deal will not necessarily result in the capping of capacity, as both enterprises have recently built new plants and closed inefficient ones, according to analysts.
Moreover, the merger of the steelmakers may become a long and complex process with consolidation of the sector a hard task to fulfill.
"In the two groups there are many small companies and it will take a long time to decide which businesses will be sold or closed — this could be a costly process," said Xu Zhongbo, analyst at Beijing Metals Consulting, as quoted by FT.
In recent months, Beijing has been criticized for not doing enough to tackle overcapacity in the steel industry, causing a slump in global prices.