Luxury goods sector gloom after Hermes & Richemont report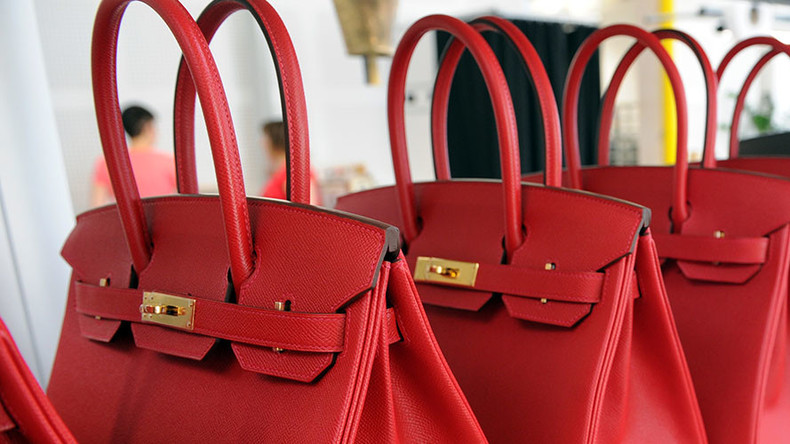 The crisis in the luxury goods sector has deepened with declining sales in key consumer markets.
Swiss group Richemont, the producer of Cartier and Montblanc jewelry, along with French fashion house Hermes have warned of sliding global sales.
Richemont expects a 45 percent drop in first-half operating profit, while Hermes abandoned its mid-term target for eight percent growth in annual sales.
Share prices of both companies have fallen, dragging other luxury stocks down with them. Hermes was down 6.5 percent, Richemont dropped four percent.
"The luxury market is suffering. Richemont and Hermes have both delivered downbeat trading updates and their stocks are being sold off in sharp fashion as a result," said Neil Wilson, markets analyst at ETX, as quoted by The Guardian.
He added that sales and profits had also fallen at Burberry and Swatch, with Tiffany posting in May the sharpest drop in sales since the financial crisis.
The key consumer markets such as Hong Kong and Macau have shrunk with a drop in demand partially caused by the Chinese authorities' crackdown on corruption and excess.
The European market has turned a cold shoulder on the luxury goods industry following several terrorist attacks that have kept foreign tourists away from some of the region's top shopping destinations such as Paris.
Richemont's sales have declined in all the regions, with the biggest loss of 20 percent in Europe. In Japan demand dropped 15 percent partly due to a strong yen and slowed tourist spending in the country. The UK is the only region showing sales growth thanks to the sharp fall in the value of the sterling following the Brexit vote.
Hermes said that despite the caution the company managed to raise sales in Europe by eight percent in the first half of the year.
"We have to be frank and transparent, we see first half results that were better than we expected, but there is a lot of uncertainty around the world and the rigidity of written guidance means we are less flexible," said Chief Executive Officer Axel Dumas.
You can share this story on social media: