UK issues first plastic banknotes for England and Wales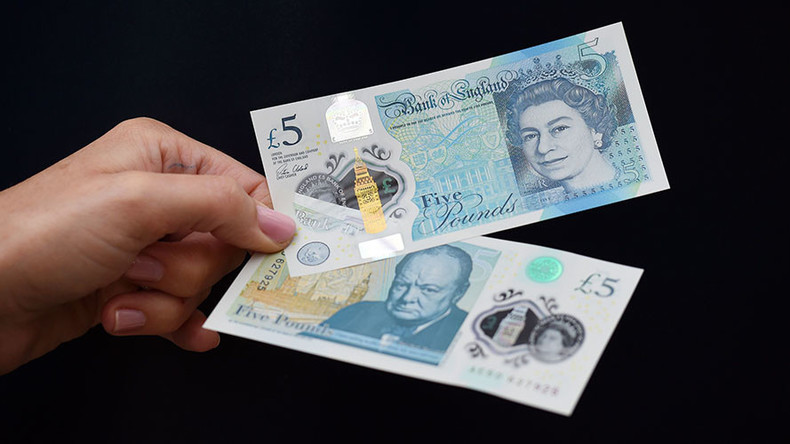 A new polymer five pound note featuring Sir Winston Churchill has just entered circulation in England and Wales.
Scotland has had a limited number of its own plastic five pound notes in circulation since March 2015, with mass issuance planned for next month.
The new banknote, introduced by the Bank of England (BoE) at the beginning of summer, is made of thin and flexible plastic. The innovative material is cleaner and aims to protect the money from damage and forgery, according to the BoE.
"The use of polymer means it can better withstand being repeatedly folded into wallets or scrunched up inside pockets and can also survive a spin in the washing machine," said BoE Governor Mark Carney.
The banknotes are expected to last two-and-a-half times as long as current cotton-based notes.
The fivers should be followed by a £10 note featuring novelist Jane Austen next year and a £20 bill with seascapes painter J.M.W. Turner by 2020.
Mark Carney has stressed that bank has no plans to issue a plastic £50 banknote as it might be phased out due to financial crime concerns.
Being smaller in size, the polymer notes have preserved the classical look of existing bills with a portrait of the Queen on the front and well-known Britons on the back.
Britain is the latest country to introduce polymer bills after Australia, Canada, Mexico, Singapore, Fiji and New Zealand. Australia pioneered the use of plastic money in 1988.