Goldman Sachs bans employee donations to Trump's election campaign, but Clinton not subject to rule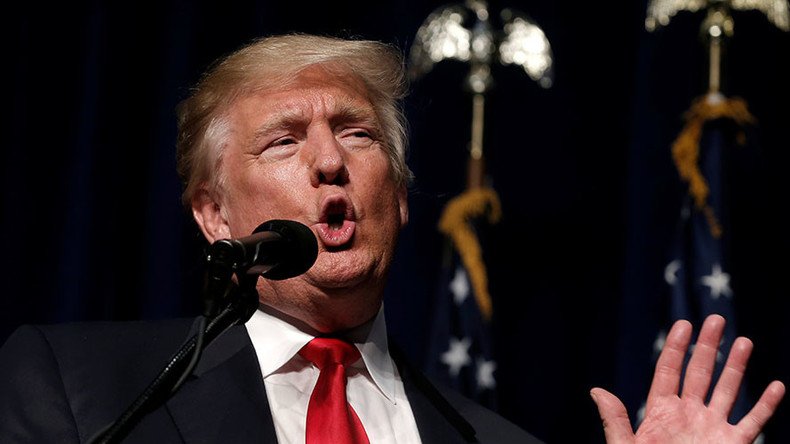 Wall Street bank Goldman Sachs has changes its regulations prohibiting top employees from making political contributions to now include the campaign of Republican presidential candidate Donald Trump, reports online magazine Politico.
The investment giant extended its political restrictions to the partners, according a company email, as quoted by the magazine.
"Effective Thursday, September 1, all partners across the firm are considered 'restricted persons' as defined by the firm's Policy on Personal Political Activities in the US. As outlined below, restricted persons are prohibited from engaging in political activities and/or making campaign contributions to candidates running for state and local offices, as well as sitting state and local officials running for federal office," the bank wrote to its employees.
The step aims to prevent "inadvertently violating pay-to-play rules, particularly the look-back provision, when partners transition into roles covered by these rules," according to Goldman.
The bank also warns about serious penalties for breaking the new rules. They include fines as well as a ban on the firm from doing business with government clients in a particular jurisdiction for a period of at least two years.
Goldman said the measure was "meant to minimize potential reputational damage caused by any false perception that the firm is attempting to circumvent pay-to-play rules, particularly given partners' seniority and visibility."
All failures to pre-clear political activities are taken seriously and violations may result in disciplinary action, the bank states.
The pay-to-play rule was introduced by the US Securities and Exchange Commission six years ago following a series of scandals over money managers allegedly trying to influence state officials to win investment management business, including arranging political contributions.
Goldman's email does not specifically mention Donald Trump or his political activity. However, the memo cited by Fortune Magazine defines "the Trump-Pence campaign as an example of one Goldman partners can no longer support."
"Among the type of donations that are banned are any federal candidate who is a sitting state or local official (e.g., governor running for president or vice president, such as the Trump/Pence ticket, or mayor running for Congress), including their Political Action Committees (PACs)," the media reports.
Goldman Sachs Bans Employees from donating to Trump. Slippery slope to your employer filling out the ballot for you...

— (((Cheryl Noll))) (@cherrycola28) September 7, 2016
The rules introduced by Goldman Sachs after Trump chose Indiana Governor Mike Pence, a sitting state official, as his running mate, prohibit donations to politicians running for state or local offices, as well as donations to state officials who are seeking federal office.
READ MORE: Clinton's tax returns show income hit, dubious donations

Democratic presidential nominee Hillary Clinton doesn't hold office and her running mate, vice presidential pick Tim Kaine is a US senator. Neither would be subject to the rules.
You can share this story on social media: