Volkswagen broke consumer laws in 20 EU countries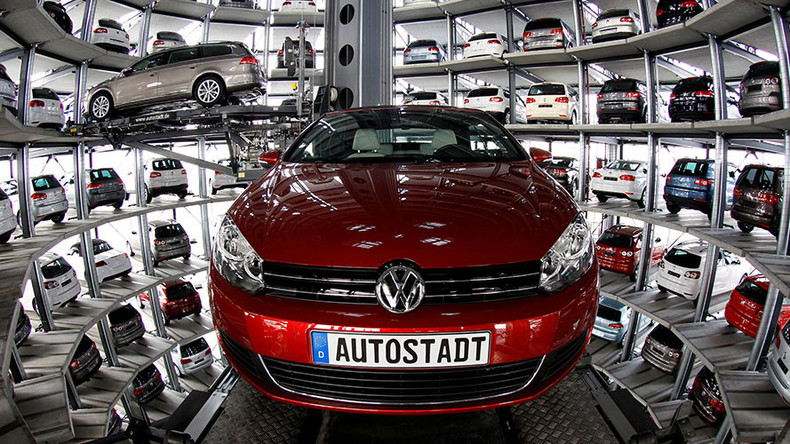 The European Commission has found that automaker Volkswagen broke consumer laws in twenty EU countries by cheating on emissions tests, German daily Die Welt reported citing sources.
"It already appears that Volkswagen clearly breached European consumer laws in most member states. That is why I think it is necessary that we get involved to coordinate on a European level," the European Commissioner for Justice and Consumer Protection Vera Jourova is quoted by the paper. She has written to consumer associations across the EU to collect information and is analyzing feedback. This week the commissioner is expected to meet relevant representatives in Brussels.
Jourova has been working with consumer groups to pressure the German company to compensate clients in Europe as the automaker had done in the US over the diesel emissions scandal.
Volkswagen has agreed to pay more than $15.3 billion in a settlement with US regulators, but has refused to compensate EU consumers over the 8.5 million vehicles affected in Europe. The automaker insists it sees no reason to compensate European customers since under EU rules it didn't violate emissions standards.
European officials, consumer groups and plaintiffs' attorneys say Volkswagen should pay compensation to regain customer trust.
Last week, Australia's consumer protection group filed a lawsuit against Volkswagen and its local subsidiary for misleading consumers over the diesel car emissions testing.
The watchdog said that over a five-year period the carmaker intentionally sold more than 57,000 modified vehicles in Australia that covered up emissions fraud.
Volkswagen lost $6.6 billion last year after admitting cheating on diesel emissions tests with nearly 11 million cars worldwide affected. It had put aside $25 billion as part of a global recall program.
You can share this story on social media: