Russia's Eastern Economic Forum to attract over $15bn in investment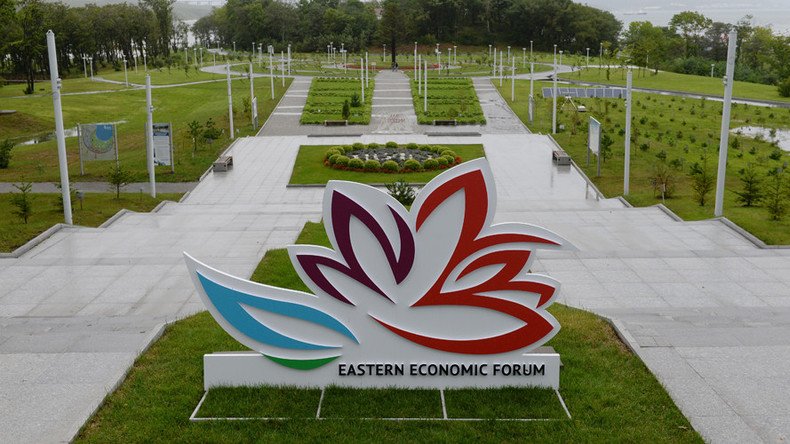 Developing the Far East is one of the key priorities of Russian domestic policy. On Friday, President Putin opens the Eastern Economic Forum in Vladivostok - which in Russian means "Master of the East".
The main focus will be luring businesses willing to invest in Russia's Far East. To date, there are 130 agreements totaling one trillion rubles ($15.3 billion) ready to be signed at the forum.
"In a year, we expect to double that," said Aleksandr Galushka, who heads the ministry developing Russia's far eastern regions.
The forum will host businesses from Japan, South Korea, China, Singapore, Germany and other countries. Among the confirmed participants are the heads of 240 Russian and 207 foreign companies. The key guest will be the Japanese Prime Minister Shinzo Abe.
One of the main business questions will be the region's poor infrastructure. Just 6.3 million Russians live in an area which is larger than India and shares a common border with China. It has number of large mineral deposits and may become an export center, but implementing projects is extremely expensive. Thus, the forum's participants will discuss how much money is required to invest in infrastructure to reach deposits of gold, titanium, rare earth metals, coal and hydrocarbons.
Another question to be discussed is the creation of an energy ring between Russia, Japan, Korea, China and Mongolia. The demand for electricity in the Asia-Pacific region is rapidly growing, and Russia is ready to provide its share of energy. Russia's RusHydro and Japan's Mitsui will present a financial model of an energy bridge between the two countries.
A special session will be devoted to the new economic model for the Northern Sea Route (NSR), a shipping route linking the Russian Arctic, and a corridor between Asia and Europe.
One of the biggest diamond mining companies Alrosa will announce a new diamond exchange. The company will sell 28 diamonds at the first auction.
As for industry and agriculture, the forum will see the first joint projects of the Russia-China agricultural development fund with capital of $10 billion. The forum's participants will also discuss fishing in the region that makes up to 82 percent of the whole Russian industry. Russian authorities have made a lucrative offer to foreign investors, who now have the right to use 20 percent of the region's fishing resources in exchange for building new vessels and constructing processing facilities in Russia.
You can share this story on social media: