Apple ordered to repay record €13bn to cover unpaid EU tax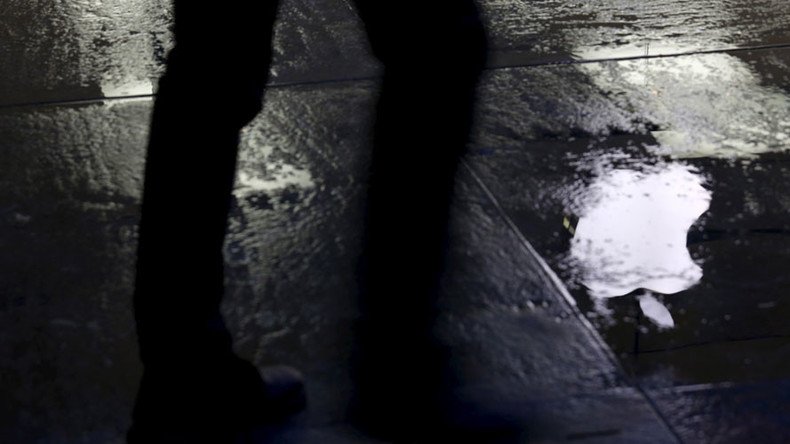 The European Commission ruled on Tuesday that "selective treatment" by Ireland allowed Apple to pay a tax rate of one percent on EU profits in 2003 down to 0.005 percent in 2014. The US company has been ordered to pay up to €13 billion to cover the unpaid tax.
"Member States cannot give tax benefits to selected companies – this is illegal under EU state aid rules. The Commission's investigation concluded that Ireland granted illegal tax benefits to Apple, which enabled it to pay substantially less tax than other businesses over many years. In fact, this selective treatment allowed Apple to pay an effective corporate tax rate of one percent on its European profits in 2003 down to 0.005 percent in 2014," said EU Competition Commissioner Margrethe Vestager EU in a press release before her speech.
Apple was attributing its profits to a "head office" in Cork that had no employees, premises or any economic activity, and paid almost no tax, said Vestager.
The 130-page ruling on Apple's Irish operations was published on Tuesday following a three-year investigation.
"I disagree profoundly with the commission's decision," said Irish Finance Minister Michael Noonan, adding that the country's tax system leans on the law "without exception."
According to a FT source familiar with the matter, Apple would have to restate its accounts as a result of the ruling. The US company allegedly paid tax at a rate of one percent, well below Ireland's then official 12.5 percent corporate tax.
The investigation was accompanied by strong warnings from Washington not to fine American companies. The US Department of Justice accused the European Commission of becoming a "supranational tax authority" overriding the tax codes of its member countries. The Obama administration warned the EU that the investigation could "create an unfortunate international tax policy precedent."
The European Commission accused Ireland in 2014 of dodging international tax rules by allowing Apple to funnel tens of billions of dollars of European profits into the country in return for maintaining jobs. Apple has rejected the decision and said it will appeal.
"The European Commission has launched an effort to rewrite Apple's history in Europe, ignore Ireland's tax laws and upend the international tax system in the process. The Commission's case is not about how much Apple pays in taxes, it's about which government collects the money. It will have a profound and harmful effect on investment and job creation in Europe," a statement from Apple said.
The multibillion dollar penalty for Apple will be much bigger than fines on other US companies such as Starbucks and Fiat Chrysler. The European watchdog had previously ordered the Netherlands and Luxembourg to recover €30 million in unpaid taxes from the coffee company and car maker.
The biggest penalty to date involved EDF, the French energy group, which was ordered to repay €1.4 billion.
You can share this story on social media: