Russia-India oil deal at risk due to US sanctions - media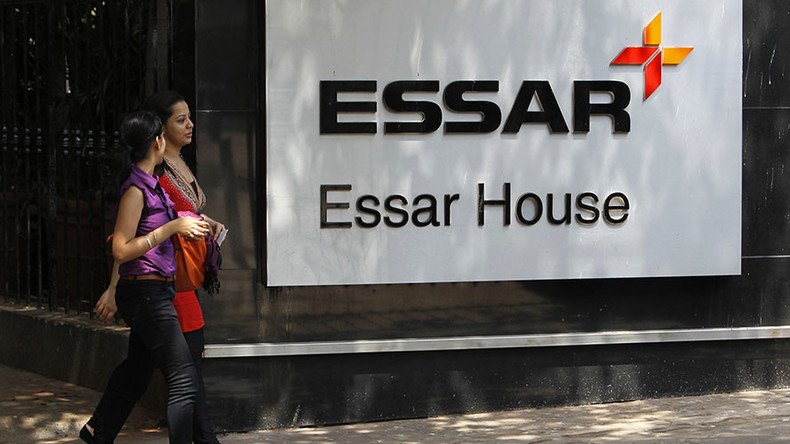 US sanctions are threatening to derail Russian energy major Rosneft's acquisition of a 49 percent stake in India's Essar Oil, reports The Times of India.
The deal was curtailed by the US Treasury's Office of Foreign Assets Control, according to the daily.
In July 2014, the Department of the Treasury included Rosneft on the list of sanctioned Russian companies after Washington accused Moscow of involvement in the military conflict in Eastern Ukraine and of annexing Crimea.
READ MORE: India wants to create state oil company bigger than Chevron and Rosneft

Indian banks, which invested over $5 billion into Essar Oil and currently hold 17 percent, expressed concerns over the deal due to fears of the potential consequences.
"We may have to review our exposure to Essar Oil if Rosneft comes on board," said a top banker with a state-run lender, as quoted by The Times of India.
However, Essar Oil will reportedly try to push the deal with Rosneft through, allowing the Russian company to enter the Indian energy market.
Searching to expand cooperation with Russia beyond the traditional defense buyer-supplier relationship, New Delhi has invested over $5 billion in the Russian energy sector.
The Essar-Rosneft deal aims to open up India's retail energy business to the world's largest oil producer.
The deal was planned to be sealed by June. The Indian company had to reduce the share intended for sale by 25 percent, but the measure failed to change the situation.
Moreover, the sale of a 25 percent stake to the Dutch multinational trader Trafigura Group risks collapse due to the close ties with Rosneft. Trafigura handles much of the crude exported by Russia.
You can share this story on social media: