Canada's wheat crop up, but heavy rains mean lower quality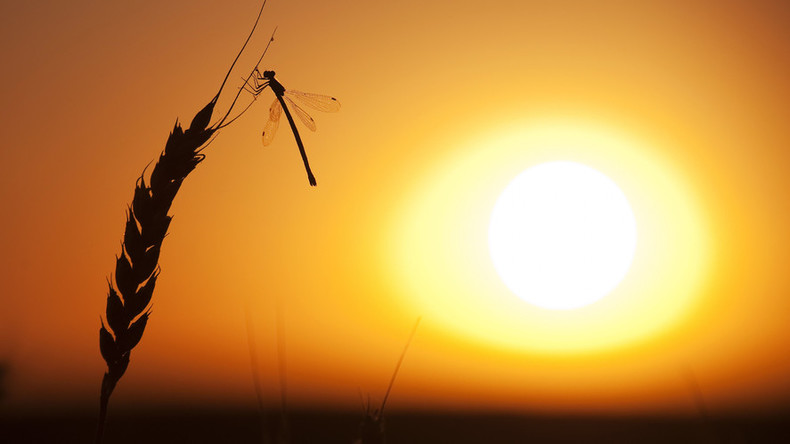 Wheat production in Canada grew by 10.5 percent to an almost record 30.5 million tons this year, according to Statistics Canada. However, heavy rains adversely affected the quality.
Read more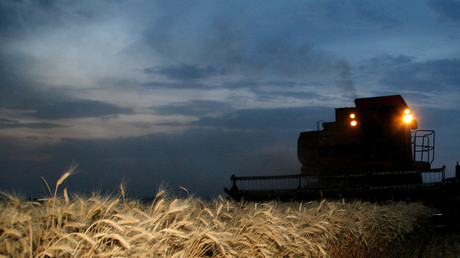 It's only the second time in 25 years Canadian farmers have produced more than 30 million tons of wheat, the agency reports.
"We've got oodles and oodles of wheat in North America," said Ken Ball, a senior commodity futures adviser at PI Financial, as quoted by Bloomberg.
The analyst stressed that quality was still going to be the big issue
Heavy rains that hit areas across the prairies during the harvest had a significant impact on wheat quality.
At the same time, production of corn, soybean and canola is expected to drop, as Ontario, the country's largest producer, was hit by drought.
Corn output will reportedly decrease by nearly nine percent from last year. Overall production of soybean will drop 6.5 percent due to lower yields and a smaller planted crop. Canola will be down by 1.1 percent.
The projected canola crop will be too small to meet the demand should the Chinese market continue to buy, and prices will aggressively rise after the resolution of a trade issue, according to Ken Ball. China is considering tightening standards on Canadian canola seed imports.
Canadian farmers made bets on lentils because of good prices with the crop projected to rise over 36 percent to a record 3.2 million tons after a nearly 37 percent increase in the harvested area.
The agency data comes from a survey of 13,100 Canadian farms carried out from the end of July through August.