Almost 28,000 workers affected by VW production problems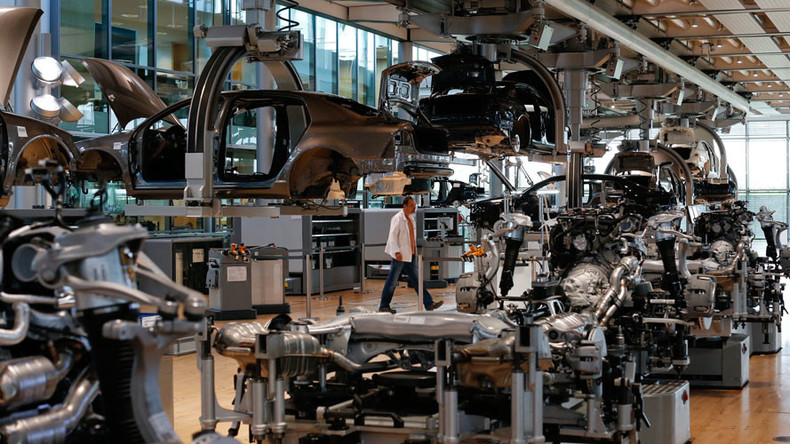 The biggest European car producer Volkswagen is facing production delays in a dispute with component suppliers. A week of production delays at the main Wolfsburg plant may cost VW up to €100 million in gross profits.
Read more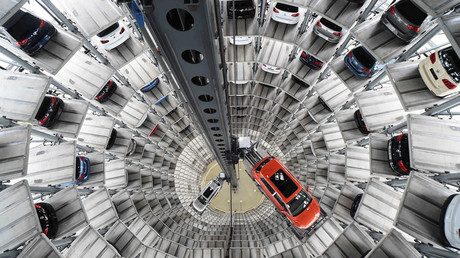 "Production at several Volkswagen plants has been interrupted as a result of a halt in component deliveries by external suppliers," said a statement from VW.
The automaker has urged seat producer CarTrim and ES Automobilguss, which makes cast iron parts for gearboxes, to continue supplying. The manufacturers want €58 million compensation from VW, saying its cancellation of a contract cost them tens of millions of euro. VW is refusing to compensate for the losses; the negotiations continued till late Friday and are expected to continue on Monday.
As a result of the supply problems, the car producer is cutting work hours at six of its plants.
"Although Braunschweig District Court has issued injunctions obliging the suppliers to resume deliveries, the suppliers have not as yet met their obligations. Volkswagen continues its efforts to reach an agreement with the suppliers," the company said.
This has affected 10,000 workers at Wolfsburg, 7,500 in Emden, 6,000 in Zwickau, 1,500 in Kassel, 1,400 in Salzgitter and 1,300 in Braunschweig, making up about 10 percent of the company's total workforce in Germany.
Volkswagen has been hit by an emissions scandal after it admitted its diesel cars were deliberately designed to cheat on emissions tests. In the US alone, VW has agreed to pay $15.3 billion in a settlement with local regulators.