Netherlands considers banning petrol cars within decade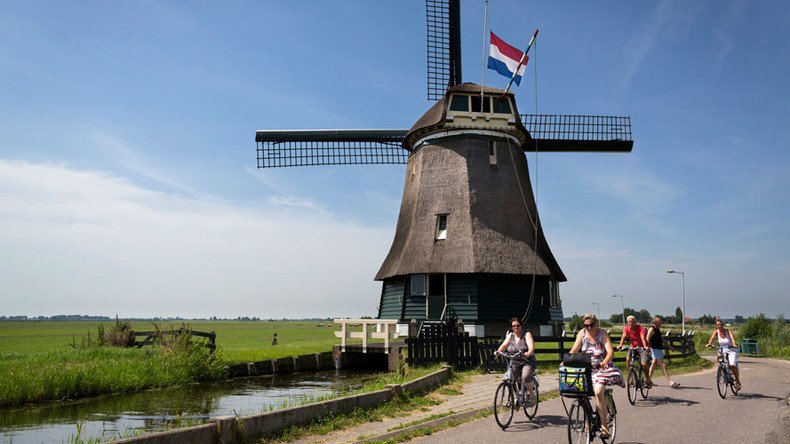 The Dutch government is looking to introduce an innovative eco-friendly law, with the authorities debating an outright ban of new petrol and diesel vehicles by 2025.
The initial proposal, aiming to prohibit all petrol and diesel cars from the country's roads, was eventually altered to exclude vehicles already in use.
The draft has already been approved by the lower house of parliament and sent to the senate.
"We need to phase out CO2 emissions and we need to change our pattern of using fossil fuels if we want to save the Earth," said Jan Vos, a Dutch Labor Party member, who is behind the initiative.
READ MORE: Japan has more electric car charging ports than gas stations

However, the politician admits that the ban won't be enough to fully phase out gas guzzlers, adding that electric vehicles are feasible for everyone.
"Transportation with your own car shouldn't be something that only rich people can afford," he stressed.
The government might help the measure by increasing of the number of charging stations across the country, according to the MP.
Holland has one of the lowest levels of CO2 emissions from new cars among all EU member states. Last year, the country joined the International Zero-Emission Vehicle (ZEV) Alliance, which aims to make all new vehicles use electric power by 2050.
By contemplating a ban on new petrol and diesel cars, the Netherlands joins a host of countries considering a similar step. Norway debated the ban on selling gasoline-powered cars two months ago, with Denmark discussing the possibility as well.
To reduce pollution, India and China have requested that citizens use their cars on alternate days only. In June, Paris began enforcing a ban on all cars built before 1997.
You can share this story on social media: