Japan has more electric car charging ports than gas stations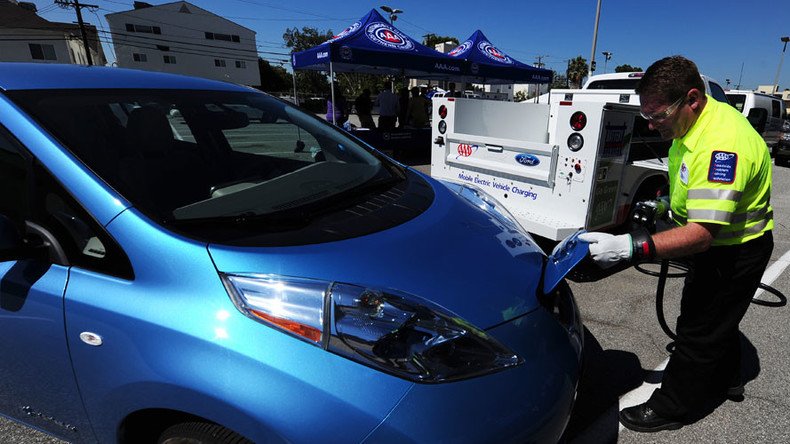 It appears the Japanese are catching on to electric cars big time. The country has more charging spots than gas stations, the Japan Times quotes data from Nissan Motor Corporation.
The number of power locations in Japan both on the street and in homes is now 40,000, which is more than the country's 34,000 gas stations, according to Nissan research.
Electric car support services are growing with the charging network constantly expanding and batteries getting more powerful. The increased availability is spurring sales of Nissan's all-electric Leaf vehicle.
"An important element of the continued market growth is the development of the charging infrastructure," said Nissan Chief Financial Officer Joseph Peter.
The figure quoted by Nissan is highly inflated, as it includes home charging stations. The actual number of public quick chargers in Japan is just 6,469 compared to 3,028 in Europe or 1,686 in the US.
The Japanese government aims to install two million charging stations by 2020. The cost of batteries used in next-generation vehicles is expected to fall to one-fortieth of 2006 prices by 2030, according to the country's Economy Ministry. This is all expected to boost electric vehicle sales in Japan by as much as 50 percent by the end of the decade.
You can share this story on social media: