European ships continue to dock in Russia's Crimea ignoring sanctions – report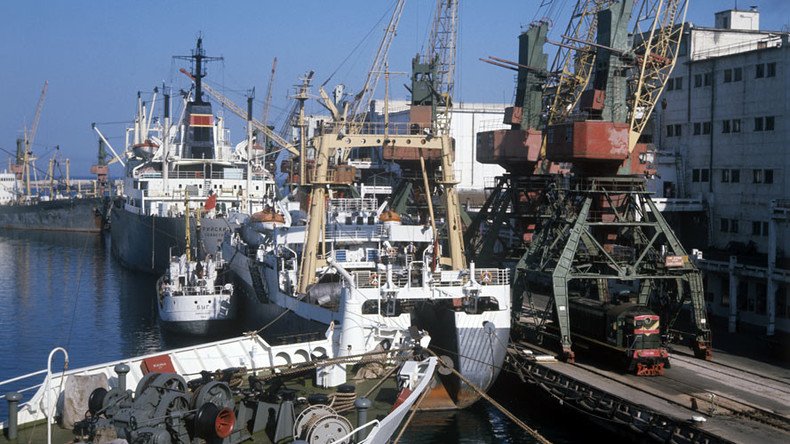 In the two years that Crimea has been under Western sanctions, numerous foreign vessels have entered the Russian peninsula's ports. Some of the ships bear the flags of EU members, are registered in the bloc and belong to its beneficiaries, a recent report finds.
The Organized Crime and Corruption Reporting Project (OCCRP) says that European ships use various methods to circumvent sanctions that prohibit vessels from entering the republic's Black Sea ports.
According to an OCCRP report, a ship named 'General', under the flag of the Republic of Palau, left Nemrut Bay near Turkish Izmir in early December, claiming the Ukrainian Black Sea port city of Kherson as its destination.
However, the ship reportedly never went to Kherson, but instead entered the Crimean port of Sevastopol - 350km southeast of the Ukrainian city - on December 4, and disappeared from international radars for 10 days.
The OCCRP has provided photos of the 'General' loading scrap metal, reportedly in Sevastopol. The ship reappeared on radars on December 14 and returned to Turkey.
Crimean ports were entered 602 times during the last two years, mostly by Russian vessels. Among these ships, the authors of the report have tracked 24 vessels bearing the flags EU members, 43 ships registered in the EU, and 22 ships owned by EU beneficiaries.
In particular, a vessel named 'MS Südkap', belonging to German company Krey Schiffahrts GmbH, and the large Greek tanker 'Kriti' entered the eastern Crimean port city of Kerch in summer 2014.
A former member of Turkey's Palmali Group of Companies, Ali Aliyev, has told the OCCRP that the company's ships also change flags on the way to the Crimea. First they use the Ukrainian flag, but after passing the Kerch Strait that separates the peninsula from mainland Russia, they swap it for a Russian flag. Aliyev denied however that Palmali's ships are entering Crimean ports.
Crimea voted for independence from Ukraine and to rejoin Russia in a referendum on March 16, 2014. The decision was supported by roughly 97 percent of voters, with an 83 percent turnout.
You can share this story on social media: