Russia's employment rises in the face of lingering recession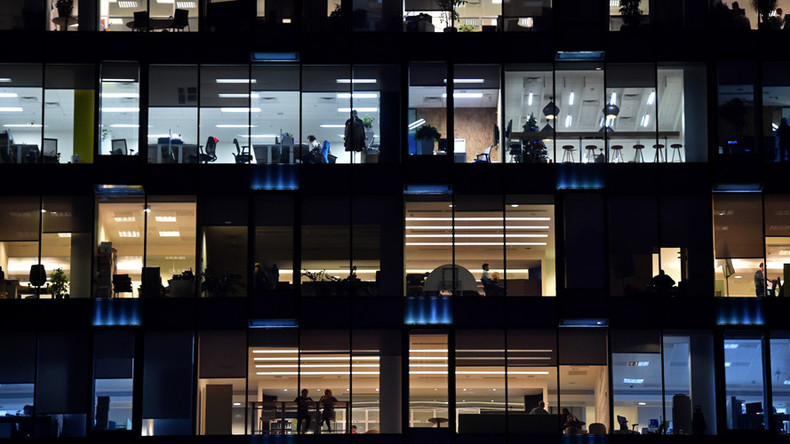 For the third straight month, unemployment in Russia continues to fall, despite a painful recession that began in 2015.
Read more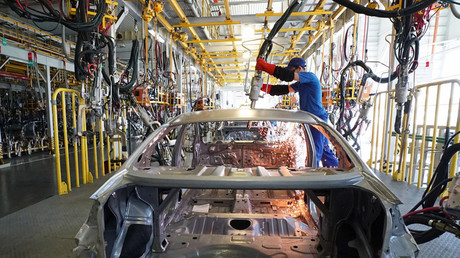 The country's labor market has defied the odds and stood firm in recent years, overcoming economic contraction and rising inflation, in part due to international sanctions.
The number of unemployed in the country stood at 5.8 percent as of May. This is just a fraction higher than 5 percent in seasonally-adjusted terms in March 2014, according to Capital Economics calculations, based on data from Moscow's statistics agency Rosstat.
In June, the number of employed people increased by almost a million to 72.7 million compared to January 2015.
"The puzzle is that, unlike during the 2008-09 crisis, weaker demand for labor hasn't translated into lower employment levels," says William Jackson, senior emerging markets economist at Capital Economics, as quoted by FT.
A recession accompanied by the puzzling jobless recovery is explained by probable hiding of the employees from prying eyes of official statistics by Russian companies, according to the report by Capital Economics. Businesses are currently trying to repel the economic pressure by using salary cuts, unpaid holidays and part-time work.
The agency says that the number of labor permits for foreigners has decreased by nearly a million since 2014.
"Foreign informal workers may have borne the brunt of the economic downturn," Jackson said in the report, stressing that employees in the shadow sector might lose jobs or suffer shortened working hours, with these measures unacknowledged by the labor market statistics.
According to the Capital Economics, there is "hidden" slack in the Russian labor market, which is expected to return to growth with no rise in inflation. That will reportedly be a silver lining for Russia's central bank, teeing up further rate cuts.
"This means the economic recovery is unlikely to be accompanied by a pick-up in wage and price pressures," Jackson concluded, adding that inflation would fall the next year, allowing interest rates to be lowered by more than the markets expected.