Russian economy shows signs of improvement as GDP contraction slows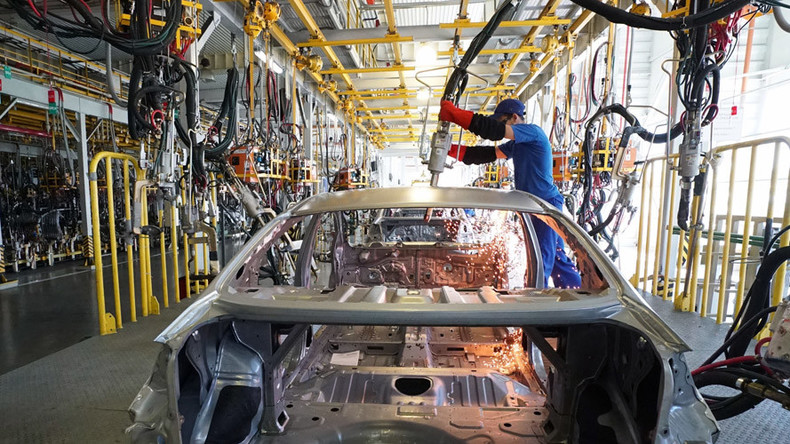 Russian gross domestic product (GDP) shrunk by 0.6 percent in the second quarter, reports federal statistics service Rosstat. This is an improvement from the 1.2 percent contraction in the first three months this year.
According to Russian Economy Development Minister Aleksey Ulyukaev, the country's economy is set to grow in the near future, as the situation in the real sector of economy is improving and the dynamics of industrial production are positive.
The slowest contraction of the second quarter was seen in June, at 0.5 percent, but excluding seasonal factors like cheaper crops and lower demand for coal and gas, the economy did not shrink during the month, said the ministry.
The Ministry of Economic Development has forecast that Russia's GDP will contract by 0.2 percent this year, improving to zero percent in the third quarter, and 1.2 percent growth in the fourth if oil prices average $40 per barrel.
The Finance Ministry doesn't rule out that the economy will grow if the positive situation in the external economic environment continues through the end of the year.
On Thursday, Bloomberg wrote that, based on a poll of its economists, Russia is exiting its longest recession in 20 years.
Russia's economy is heavily dependent on oil exports. Crude prices fell from $114 in July of 2014 to decade lows of $27 per barrel this January, before rebounding to the $45-$50 range this summer.
The country is hoping to diversify its economy by developing its agriculture sector, which has shown steady growth over the past two years. Russia has become the world's biggest wheat exporter, overtaking the US and Canada, and wants to sell 25 million tons of wheat abroad this year.