Google gets $6.75mn slap on the wrist for Android monopoly in Russia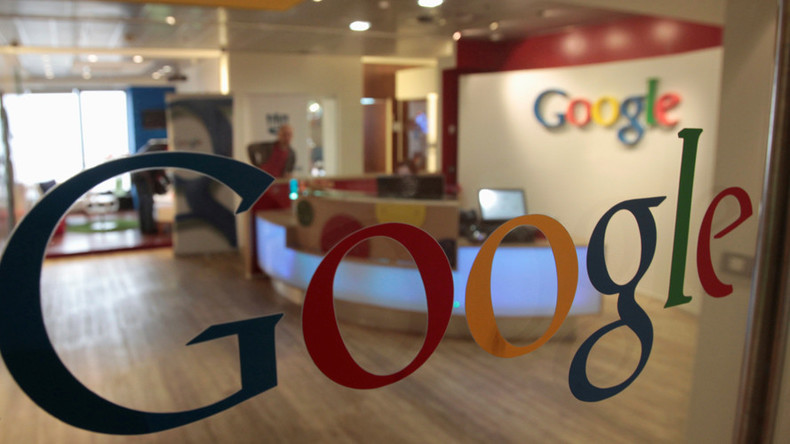 The Russian Federal Antimonopoly Service (FAS) has fined Google $6.75 million for violating antitrust rules on tablets and smartphones.
"We hope the company will fulfill our decision and pay the penalty in the near future", said the body's deputy head, Aleksey Dotsenko.
The regulator has reviewed a complaint from the local search engine Yandex, which had filed a lawsuit against the US firm in 2015. Yandex is Google's direct rival on the Russian market.
Yandex accuses Google of obliging smartphone producers to pre-install its services on gadgets and not allowing third-party services, such as Yandex's search facility, to be pre-installed on Android-run devices.
Google has 60 days to pay the penalty. The FAS says it intends to continue to hold settlement talks.
"We have received a notification from the Federal Antimonopoly Service on the imposition of the fine. We will carefully review the decision before making next steps," Google's office in Russia told RT.
Presidential adviser on the development of the internet, German Klimenko, has criticized the decision, calling on the FAS to fine Google each day until the violation is addressed, the way it is done in the US.
"Our task is not to raise money but to ensure that the violation is eliminated. For Google, this fine is very small. It has much greater costs around the world, in particular, in the patent wars. Any figure smaller than $10 million is absolutely insignificant for Google," he told TASS.
Google services are used by 20.5 million Russians every month, while Yandex has 20.4 million users. However, Yandex is more popular as a homepage (12.3 million), while Google is only in third place, with 11 million users, behind social network VK.com's 12.1 million.