Russia commissions its most powerful nuclear reactor to date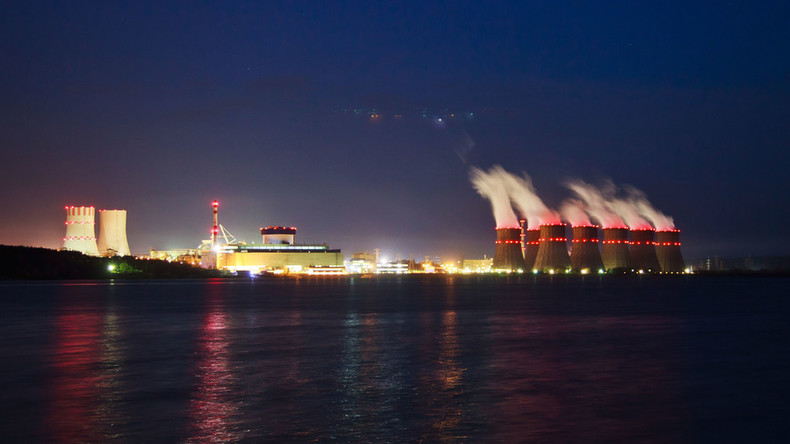 The newest and most advanced reactor at Russia's Novovoronezh nuclear power plant (NPP) has been successfully connected to the country's energy grid, announced Rosatom.
Russia's state nuclear corporation says the sixth power generating unit has produced its first 240 MW of electricity.
"This event is a great success, which culminates a huge amount of work on installation and adjustment of equipment, and complex process operations," said Andrey Petrov, General Director of Rosenergoatom.
The generation III+ reactor is the world's first to be built using "post-Fukushima" safety standards and has an automated system in case of an emergency.
The power unit uses unique systems such as a passive heat removal system from the reactor, hydrogen recombiners and core catcher.
Valery Limarenko, president of Rosatom subsidiary NIAEP said with the start of the reactor new opportunities opened for the company. "Rosatom is the world's largest supplier of nuclear power plants on the global market. Today, we have made our position stronger."
READ MORE: Boost in foreign orders for Russian nuclear power plants
Novovoronezh is one of the oldest nuclear power plants in Russia and is located in the Voronezh Oblast, Central Russia. It is Russia's first nuclear power plant with Water-Water Energetic Reactors (VVER). The first reactor was commissioned in 1964.
At the moment, there are three operating units at the power station. Construction work is underway for a seventh reactor which is expected to be commissioned in 2018.