Stay away from stocks for the next 3 months, warns Goldman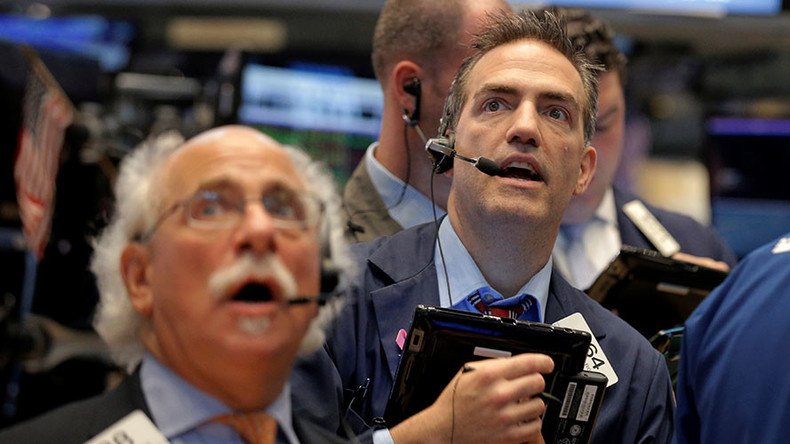 Analysts from the Wall Street bank Goldman Sachs have downgraded their prediction for US and European stocks for the next three months. They expect a reversal of investor positioning and say further growth requires a better economic environment.
Goldman expects the S&P 500 and the STOXX Europe 600 to contract about 10 percent over the period.
"Given equities remain expensive and earnings growth is poor, in our view equities are now just at the upper end of their 'fat and flat' range," said the analysts.
The downgrade follows a recent rally in risk assets, driven by both light positioning into the Brexit vote and a search for yield, according to the bank.
"Our risk appetite indicator is near neutral levels and its positive momentum has faded, suggesting positioning will give less support and we will need better macro fundamentals or stimulus to keep the risk rally going. But market expectations are already dovish, and growth pick-up should take time," they added.
Goldman Sachs is downgrading stocks to 'underweight' for the next three months, but keeping a 'neutral' position in the next year, staying 'overweight' in cash.
On Friday, the S&P 500 touched an all-time high of 2,177.09. This happens at a time, when the US economy grew 1.2 percent in the first half of the year, well below the predicted 2.5-2.6 percent growth.
According to Jeffrey Gundlach, the CEO of DoubleLine Capital, this means the market has become overly complacent.
"The artist Christopher Wool has a word painting, 'Sell the house, sell the car, sell the kids.' That's exactly how I feel sell everything. Nothing here looks good. The stock markets should be down massively but investors seem to have been hypnotized that nothing can go wrong," Gundlach told CNBC on Friday. His DoubleLine Capital is keeping money in gold and gold miner assets, the traditional safe haven for investors.
You can share this story on social media: