Marissa Mayer may walk away from Yahoo divorce with $123mn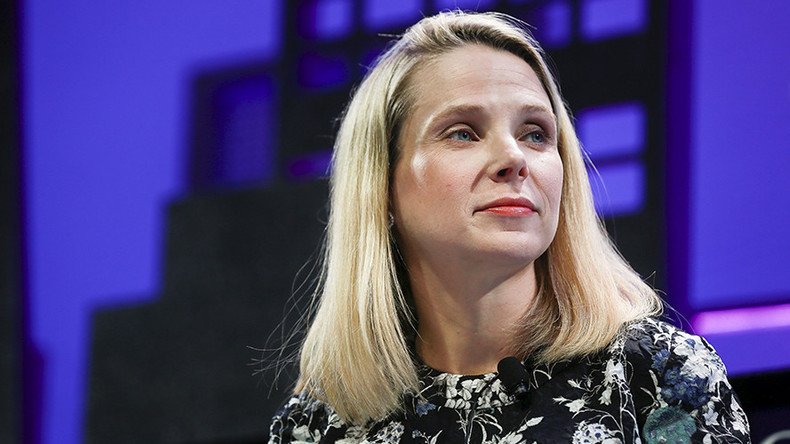 Firing Marissa Mayer as Yahoo CEO could be a much more costly procedure than originally estimated, Fortune magazine reports.
Besides the original golden parachute of $55 million from Yahoo if Mayer's contract is severed, the CEO may also profit from selling company stock. This would more than double her walk-away package to more than $122 million, according to Fortune.
The magazine calculates Mayer will get $42 million in stock options and $25 million from selling 650,290 shares of restricted stock.
Mayer is also entitled to receive her salary, which was $1 million in 2015, for two years after she leaves the company. Yahoo is also obliged to pay $26,324 per year for her health insurance and $15,000 for 24 months to help her get a new job.
"I think the bottom line is look at what [Mayer] is ending up with: She did quite well even if shareholders didn't," said compensation consultant Brian Foley, who helped Fortune with the figures.
Marissa Mayer joined Yahoo as chief executive in 2012 from rival Google. Mayer had been unsuccessful in trying to revive the company's core media and online advertising business. She was criticized for spending funds on projects that failed to produce any substantial revenue.
At the height of the dot-com boom the Silicon Valley web pioneer had a market capitalization of $128 billion. Today, Yahoo's market cap is $36.36 billion.
On Monday, Verizon announced the acquisition of Yahoo for $4.83 billion. The deal has doubled Verizon's digital advertising business, and the buyer got Yahoo's search, mail, and content businesses. Yahoo will be merged with Verizon's AOL unit.
Yahoo is keeping its 15 percent stake in Chinese e-commerce company Alibaba and Yahoo Japan, which have a combined value of $40 billion. The company tried to sell its stake in the Chinese e-commerce giant, but has abandoned the idea.
According to the original reports, Mayer's compensation was supposed to be $54.9 million. Mayer said she doesn't want to leave, saying "It's important to me to see Yahoo into its next chapter."
You can share this story on social media: