Marissa Mayer to expect $55m golden parachute from Yahoo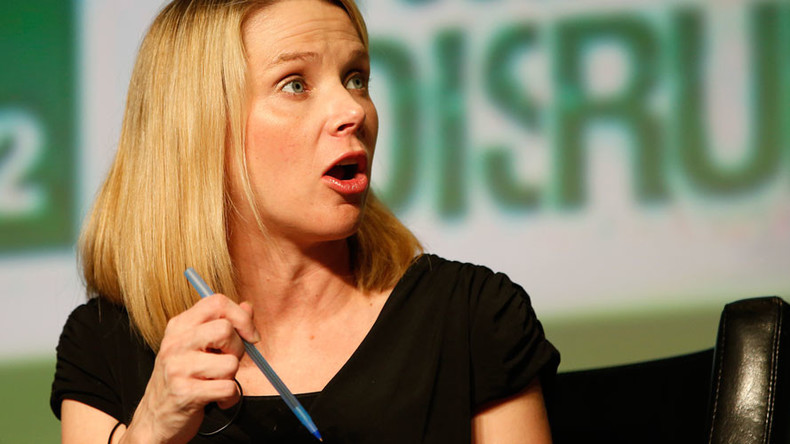 Verizon's acquisition of Yahoo presents an interesting dilemma for the new owner. If Yahoo CEO Marissa Mayer is fired, her compensation for failing to save the former internet giant will be $54.9 million.
"For me personally, I'm planning to stay. I love Yahoo, and I believe in all of you. It's important to me to see Yahoo into its next chapter," Mayer said in a statement on Monday.
According to Recode.net, Mayer "would likely go after the deal is officially struck in six to nine months." The New York Times also reported Mayer wouldn't join Verizon.
Mayer's contract stipulates she is paid $54.9 million only if both a new owner takes over and she gets fired. This happens at the time, when Yahoo is ready for massive layoffs. In February, the company announced it would cut its workforce by 15 percent and close offices in five locations.
Marissa Mayer joined Yahoo as chief executive in 2012 from rival Google. She became an instant darling of the media, hailed as the savior of the struggling internet company. Mayer had been trying to revive the company's core media and online advertising business.
She was criticized for spending funds on various projects that failed to produce any substantial revenue. In 2013 Mayer led Yahoo's acquisition of blogging startup Tumblr for $1 billion, promising at the time "not to screw it up". The value of the startup has nearly halved since then.
"The Yahoo way is, 'We'll throw 10 rocks against the wall, and maybe one of them will hit the bull's-eye.' But you need a sniper rifle in this business," said analyst Rich Tullo.
At the height of the dot-com boom the Silicon Valley web pioneer had a market capitalization of $128 billion. Today, Yahoo's market cap is $36.36 billion.
On Monday, Verizon announced the acquisition of Yahoo for $4.83 billion. The deal has doubled Verizon's digital advertising business, and the buyer got Yahoo's search, mail, and content businesses. Yahoo will be merged with Verizon's AOL unit.
Yahoo is keeping its 15 percent stake in Chinese e-commerce company Alibaba and Yahoo Japan, which have a combined value of $40 billion. The company tried to sell its stake in the Chinese e-commerce giant, but abandoned the idea.