Iceland rises from the ashes of 2008 financial meltdown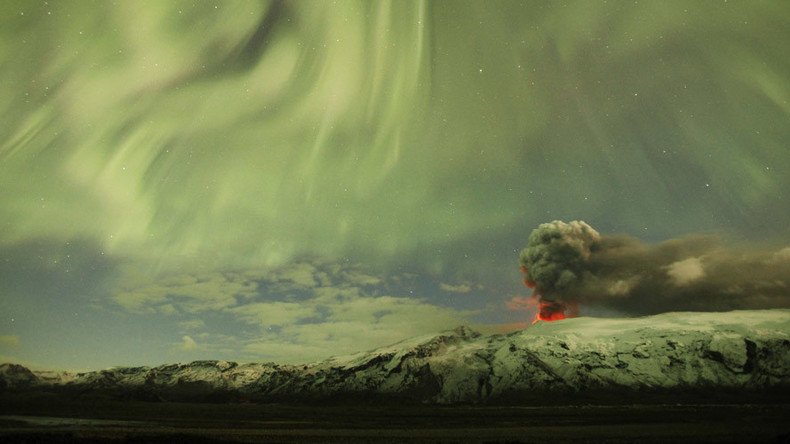 The country worst affected by the global financial crisis eight years ago has made a miraculous turnaround. Iceland saw an unexpected GDP surge of 4.2 percent in the first three months of the year.
The growth is explained by a significant rise in tourism.
Tourism has been steadily growing since the beginning of the decade, and is currently a larger source of revenue than exports of fish and aluminum. The number of visitors in 2016 may beat last year's record of 1.3 million, according to June data.
Foreign travelers have flocked to the country partly thanks to the popularity of the fantasy TV drama Game of Thrones. Some episodes of the show were filmed in Iceland. Local travel agencies are currently offering tours to the locations featuring the series' legendary landmarks.
Spending data confirms the Icelandic economy is on an upswing. Tourists have spent 26 billion krone ($212 million) in the country this year using credit and debit cards.
The rise of tourism may also profit thanks to "more exposure due to the unexpected success of the Icelandic football team," according to Marino Melsted of Statistics Iceland as quoted by Bloomberg.
Icelanders bought 27,000 tickets for the Euro 2016 championship with 10 percent of the population visiting France to support their team. According to a state-owned Arion Bank, the victory in the final of the Euro would have added 0.2 percent to the country's GDP thanks to prize money from organizers.
Iceland's ability to overcome the disastrous results of the 2008 banking crisis is seen by some as miraculous. In the aftermath of the crash, the country broke off negotiations on EU membership, nationalized three major banks and defaulted on $85 billion in loans. The government imposed a ban on the moving of capital abroad and devalued the national currency. As a result, the stock market plummeted 90 percent, unemployment jumped to 10 percent, and inflation ballooned to 18 percent.
I hate to be pessimistic, but in a year's time, Iceland's economy will probably be better than England's, as well as their football team.

— Mark Thorne (@ThorneMRF) June 27, 2016
At that time, Reykjavik got financial aid of $2.1 billion from the IMF, as well as a loan of $2.5 billion from other Nordic countries.
The measures markedly improved the country's economy, getting its GDP back to pre-crisis levels after several years of struggle.
Iceland is reportedly taking its final steps to rejoin the global financial community with its GDP expected to grow 4.5 percent this year and four percent in 2017, according to central bank data. Remaining restrictions on consumers and corporations are due to be lifted by the end of the year.
You can share this story on social media: