Australia wants free trade agreement with UK after Brexit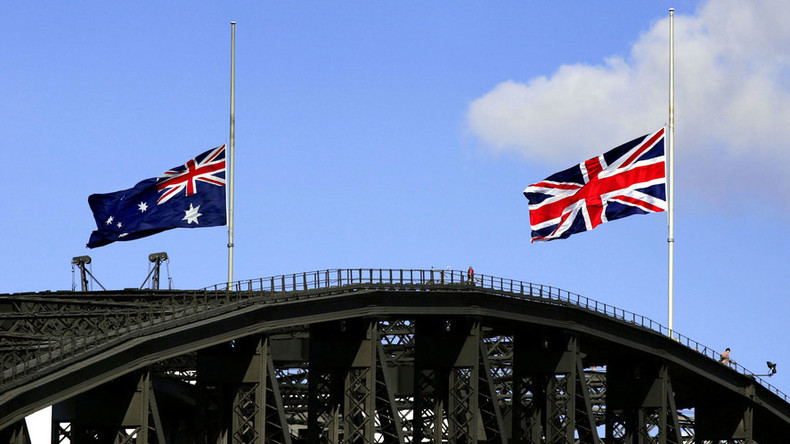 Australian Prime Minister Malcolm Turnbull told his British counterpart Theresa May he is eager to see the two countries start free trade talks after the UK leaves the EU, May's office said on Sunday.
After congratulating May on the phone, Turnbull "expressed a desire to strike a free trade deal as soon as possible," said her office.
"I have been very clear that this government will make a success of our exit from the European Union. One of the ways we will do this is by embracing the opportunities to strike free trade deals with our partners across the globe," May was quoted as saying.
"It is very encouraging that one of our closest international partners is already seeking to establish just such a deal," she added.
Turnbull has confirmed his conversation with May.
"Clearly our free trade arrangements with the United Kingdom of course are with the European community. So as Britain leaves the EU, what we will need to do is negotiate direct arrangements with Britain," he told reporters.
On Friday, May told the Scotland's First Minister Nicola Sturgeon, that she would not trigger Article 50 to exit the EU before getting a UK-wide agreement. This is seen as a difficult goal, as Scotland had voted overwhelmingly in favor to remain in the EU.
READ MORE: Scot free? PM May heads to Scotland as Sturgeon threatens post-Brexit independence
After the UK joined the European trade bloc in 1973, the country hasn't negotiated its own trade deals. With May saying the two-year process for Britain's exit from the EU will not start this year, its unknown when the talks on the free trade agreement will commence.
Under May's instructions, the newly-appointed Secretary of State for International Trade Liam Fox is exploring options for new trade agreements for the UK. However, she stressed the agreements are unfeasible while Britain is still an EU member.
According to Fox, he already has many trading options on the table. "We've already had a number of countries saying, 'We'd love to do a trade deal with the world's fifth biggest economy without having to deal with the other 27 members of the EU'," he told the Sunday Times.