No immediate plans to lift Turkish food ban - Medvedev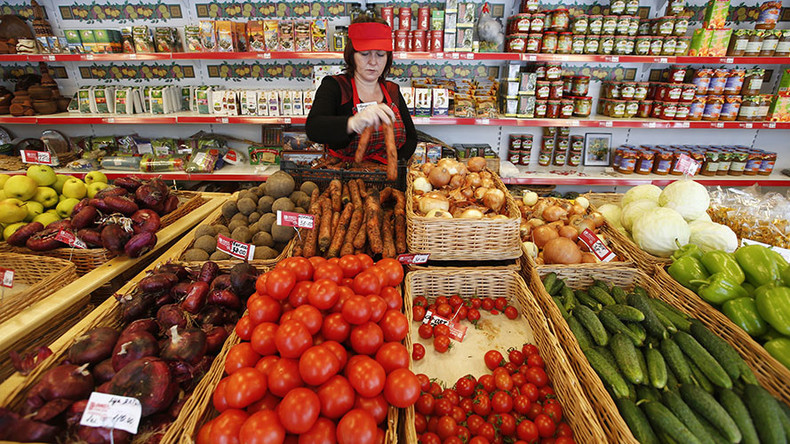 Russian Prime Minister Dmitry Medvedev says that even though relations with Ankara are improving, no decision has been made to allow Turkish food imports to resume.
Medvedev was responding to a group of Russian retailers who were hopeful products from Turkey would return to supermarkets within weeks.
Read more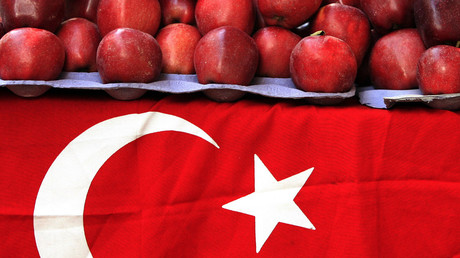 Opening a dialogue with Ankara does not mean "Russia has to immediately rush in with open arms," said the Prime Minister on Tuesday, adding that the issue is to be discussed with Turkish partners.
Russian retailers said they hope to quickly resume supplies and are preparing to renew agreements suspended when Russia introduced sanctions against Turkey last year. The sanctions were a response to the downing of a Russian jet in Syria last November resulting in the death of the pilot.
At the moment, shelves are stocked with fruit and vegetables from Russian producers. However, retailers may face a shortage in the autumn and Turkish imports will fit in, according to Oleg Ponomarev, co-owner of one of the retailers.
"As usual, we will be a short of products grown in Russia's greenhouse facilities," he told business daily RBC.
Before sanctions, Russian retailers imported Turkish apricots, peaches, plums and grapes in the summer, with tomatoes, cucumbers and citrus fruit in winter. "Though, we give top priority to local producers, we are seeking partnerships in those products local producers are not able to provide," a representative of the DIXY grocery chain told RBK.
Turkish food imports were blocked along with other goods at the beginning of the year. The Russian sanctions included a ban on charter flights to Turkey, introducing a visa regime, as well as prohibiting the hiring of Turkish citizens. At the request of the Kremlin, Russian travel agencies suspended sales of package tours to the country.
Last week, President Putin allowed flights to resume and lifted the sanctions against Turkey after receiving an apology from Turkish President Recep Tayyip Erdogan.