Pound plummets: London markets lose $164 billion in 10 mins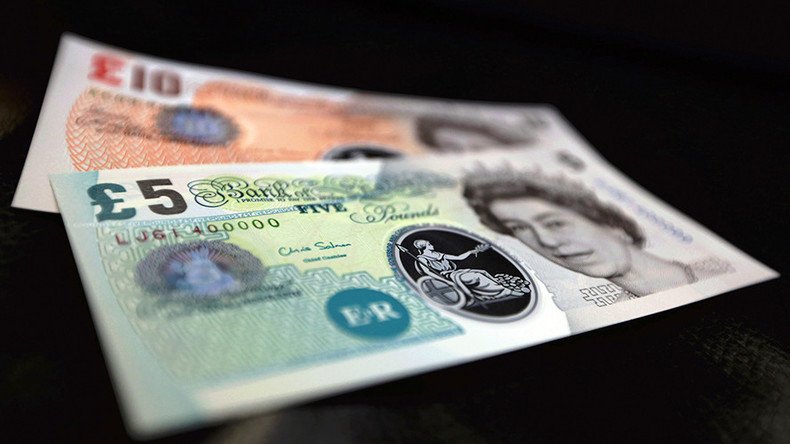 London's FTSE index lost $164 billion in the space of 10 minutes of trading on Friday, when sterling dropped to its lowest mark in 31 years, trading up to 12 percent lower against the dollar.
Ratings agency Standard and Poor's threatened to downgrade the UK's rating, which is currently triple A.
Moody's agency echoed the warning, saying Brexit "heralds a prolonged period of policy uncertainty that will weigh on the UK's economic and financial performance."
The financial collapse in the UK is now worse than any crisis over the past three decades. The country – as well as EU countries – lost billions in the space of one morning.
London's FTSE fell six percent in early deals, having shed USD$164 billion in 600 dramatic seconds. The city's banking stocks lost $60 billion, USA Today reported.
Thousands flooded the streets, forming long queues to buy currency ahead of vacation time. Travel giant Thomas Cook even put a £1,000-per-person limit on exchanges.
Germany and France's CAC 40 dropped by 7.5 and nine percent respectively on Friday. Brexit dealt an even bigger blow to southern European economies, as Italian and Spanish markets fell by over 11 percent.
The pound is now seven percent lower against the dollar, languishing at $1.3782.
The central bank expressed its readiness to provide £250 billion in additional funds to support the markets, according to the governor of the Bank of England Mark Carney.
Another threat is looming for the City of London, as it risks losing its so-called 'EU passport', which allows UK banks to operate freely with European banks.
The European Central Bank's Governing Council member, Francois Villeroy de Galhau, told France Inter radio that if the UK leaves the EU, the country wouldn't be able to keep the passport, and continue relations with the bloc's banking sector unhindered.
There is a solution that would still require the UK to comply with European rules.
"There is a precedent, it is the Norwegian model of European Economic Area, that would allow Britain to keep access to the single market, but by committing to implement all EU rules," he said.
"It would be a bit paradoxical to leave the EU and apply all EU rules, but that is one solution if Britain wants to keep access to the single market," de Galhau added.
However, not everyone is prophesying doom and gloom. Jeremy Leach, chief executive officer at asset managers Managing Partners Group, told the Telegraph that eventually, sterling "will strengthen against the euro because the UK's economy is in much better shape than many of its European peers."
You can share this story on social media: