Poland doesn't want Nord Stream-2 pipeline, but wants the gas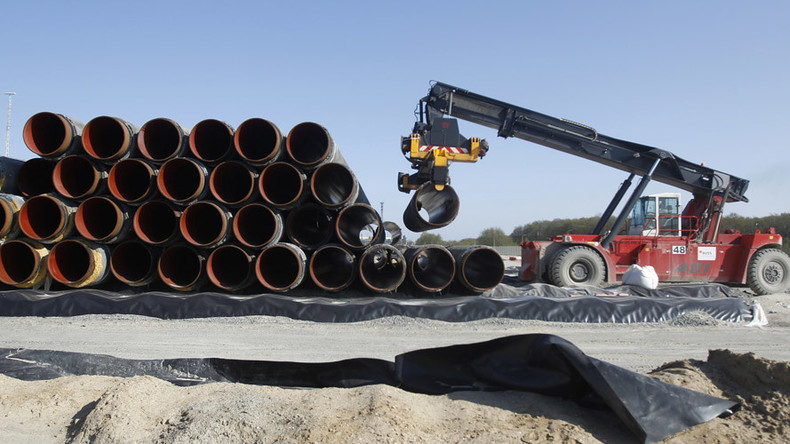 Despite being one of the main opponents of Russia's Nord Stream-2, Poland is interested in pumping 11 billion cubic meters of gas per year from the pipeline, Gazprom said on Thursday.
According to Gazprom Deputy Chairman Aleksandr Medvedev, Warsaw has bid for 11 billion cubic meters of Russian gas coming through the projected Nord Stream-2 pipeline.
Medvedev added that even though Nord Stream-2 will significantly increase gas reverse supplies through Poland, its antitrust authorities will delay the decision to ratify the pipeline and "send new demands that have nothing to do with the matter."
The contract to deliver Russian gas to Poland expires in 2022. Medvedev said Gazprom offered to extend it by 25-30 years, but has received no reply. He added that Poland is harming itself and annoying Europe.
Poland is pumping 30 billion cubic meters of Russian gas per year, and Gazprom has offered the same volume in the new contract, said the deputy chairman. However, the new contract can't be signed under the old conditions as EU laws have changed.
A gas contract auction for the pipeline's future capacity will be held next year, according to Medvedev. Besides Poland, there are other bidders, but he refused to name them.
The Nord Stream-2 gas pipeline is expected to provide an additional direct route for Russian natural gas to Germany via the Baltic Sea bypassing Ukraine. It will deliver up to 55 billion cubic meters of gas per year, doubling the supplies through the existing Nord Stream pipeline.
Russia's Gazprom holds a 50 percent stake in the project. The other 50 percent is divided equally between Royal Dutch Shell, Germany's E.ON and BASF, Austria's OMV and France's Engie.
In March, Poland, Latvia, Estonia, Lithuania, Hungary, Romania, Slovakia, and the Czech Republic sent a letter to the European Commission President Jean-Claude Juncker, saying Nord Stream-2 could pose risks to energy security in Central and Eastern Europe.