Dubai eases strict alcohol laws for Ramadan
For the first time Dubai is permitting day time alcohol sales during the Muslim holy month of Ramadan.
Read more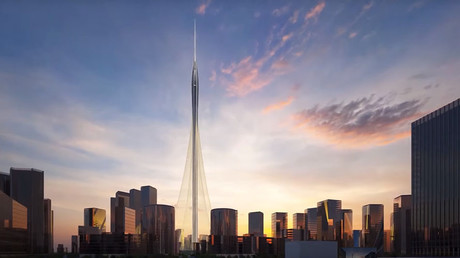 The decision caters to Western visitors, and aims to increase revenue tourists and alcohol taxes bring to the Islamic city state.
Previously, those wishing for a glass of wine or a beer had to wait until sundown, when Muslims break the Ramadan fast. The city's bars and restaurants traditionally played quiet music and hid drinkers behind tinted glass and closed doors during the holy month.
This year Dubai's Department of Tourism and Commerce Marketing relaxed the standard rules for hotels, as opposed to limiting alcohol sales hours during the month-long fasting period.
The tourism department expects visitors to respect Ramadan rules.
"With nearly one million tourists expected to visit and enjoy all the aspects of our city over Ramadan, we expect all operators and travelers to be respectful of the holy month and be mindful of cultural sensitivities," the statement says.
Home to the world's tallest building - the Burj Khalifa – Dubai wants to become a tourism hub.
Alcohol sales help Dubai's tourism as Iran, Saudi Arabia and Kuwait, and the neighboring emirate of Sharjah ban liquor and beer sales.
The Rose Tower in Dubai is one of the tallest hotels in the world. What makes it extra evil you ask? Alcohol is ban… pic.twitter.com/yCP2Kl3cec

— Interesting Images (@Int_Images_Hub) June 14, 2016
Every alcoholic beverage sold in Dubai is subject to a 30 percent municipality tax. The country also imposes a 50 percent tax on imported liquor. Tourists have to buy from duty free stores at Dubai's airports or from bootleggers.
Despite restrictions, 67.2 million liters of beer and 20 million liters of spirits were sold in the United Arab Emirates in 2014, according to research firm Euromonitor International. By 2019, the researchers expect 91.2 million liters of beer and 27 million liters of spirits will be sold in the country.