Winklevoss twins open Gemini bitcoin exchange in London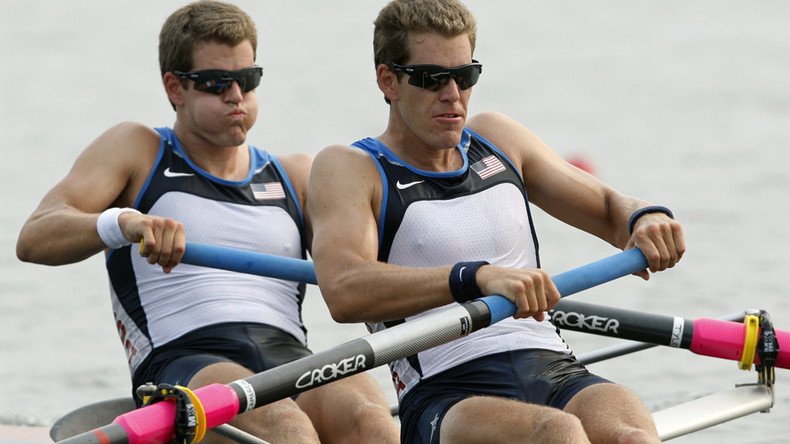 Gemini, the virtual currency exchange founded by businessmen Cameron and Tyler Winklevoss, is expanding into the UK, the company announced on Tuesday.
The Winklevoss twins launched the company last October, when the New York State Department of Financial Services authorized its operations in 31 states as well as in Washington, DC.
Gemini allows users to buy and sell the digital currency like bitcoin and its rival ether.
Earlier this month, Gemini expanded to Canada, joining half a dozen local bitcoin exchanges, such as Taurus and QuadrigaCX.
Ether, a digital currency similar to bitcoin, was created in 2013 and runs on the Ethereum blockchain. One ether trades for $11.46, with total market value close to $1 billion. One bitcoin is worth $751.89 with a market cap of $11.7 billion.
Despite this, ether is seen by some as a successor to bitcoin. Ethereum blockchain enables customers to carry out 'smart contracts', which are able to execute themselves when certain conditions are met.
British cryptocurrency users may buy ether with bitcoin and sell ether for bitcoin. Gemini plans to add support for trading bitcoin and ether with US dollars in Canada and the UK in the near future. The service is currently available to all of the company's American customers.
The young company has a long way ahead until it is able to compete with such rival exchanges as BTC China in terms of bitcoin trading volumes.
"We are really young and it's a really new space and it's just the beginning, but we are really encouraged with the growth and the way things have been going," Tyler Winklevoss told CNBC, stressing that each month had boosted growth better than the next.
The Winklevoss twins first came into the limelight after suing Facebook founder Mark Zuckerberg, claiming he stole their social network idea.
You can share this story on social media: