Iran to buy 100 Boeing planes in milestone deal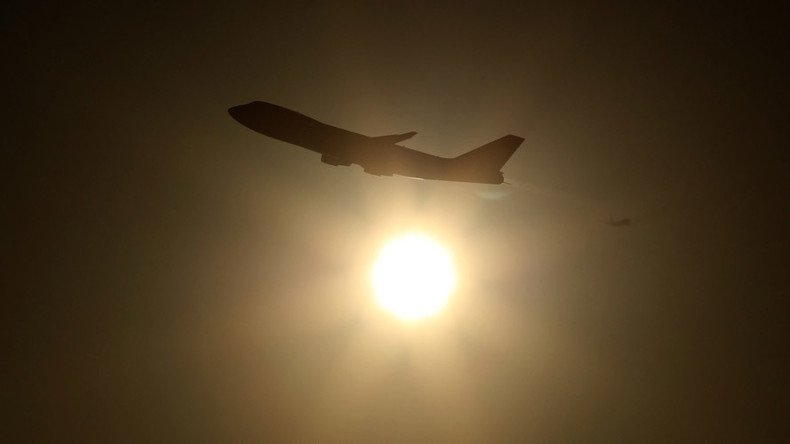 Tehran has signed a historic agreement to buy 100 passenger jets from US-based Boeing, Iranian media reports. Both sides are now awaiting approval from the US Treasury.
Boeing has only been permitted to sell to Iran Air and a small number of other airlines. If finalized, this would be the first deal for the US plane maker with Iran in nearly four decades.
The agreement could also become the Islamic Republic's second multibillion-dollar plane acquisition this year. In January, Tehran secured a $27 billion agreement with Airbus to purchase 118 planes, including the A380 and A350 models.
Last Thursday, the European Commission lifted its ban on Iran Air flights to Europe.

"Following my visit to Iran in April, a technical assessment was successfully carried out in May," Violeta Buls, the EU's transport commissioner, said in a statement. "Based on this I am happy to announce that we are now also able to allow most aircraft from Iran Air back into European skies," she added.
The first word of Boeing's negotiations with Tehran emerged on June 6. It could become the first major deal by an American firm with Iran since the Islamic Revolution of 1979. Over the past 30 years trade sanctions have greatly hindered any deals where planes were directly acquired from Western companies.
Iran's airfleet needs an urgent upgrade with 230 of its 250 passenger planes requiring maintenance, the head of the Civil Aviation Organization, Ali Abedzadeh, told an Iranian newspaper, as cited by Reuters. Although a written agreement with Boeing has already been signed, he says there's still no date set for the upcoming purchase.
"The final obstacles in this area are only the permits from the US Treasury Department," said Abedzadeh.
You can share this story on social media: